The Waterways of France
A Collection of Photographs taken by Tony Clayton
---
The River Lot Navigation
---
The Middle Lot <<-- : -->> The Lower Lot
---
The River Lot Navigation fell out of use in the 1920's, and although several sections have been restored there remain obstructions between a derelict lock at St.Vite (near Fumel) and the Fumel hydro-electric barrage. and also at a barrage just upstream of Luzech.
---
Upper Lot
---
The Upper Lot is navigable from Luzech through Cahors to Larnagol, with Locks 21 (Cessac) to 37 (Cenevieres) restored to use. Originally there were a further 20 locks up to Port d'Agres, a few of which appear to be in working order, but two tunnels used to bypass long bends have been used as part of hydroelectric schemes.
---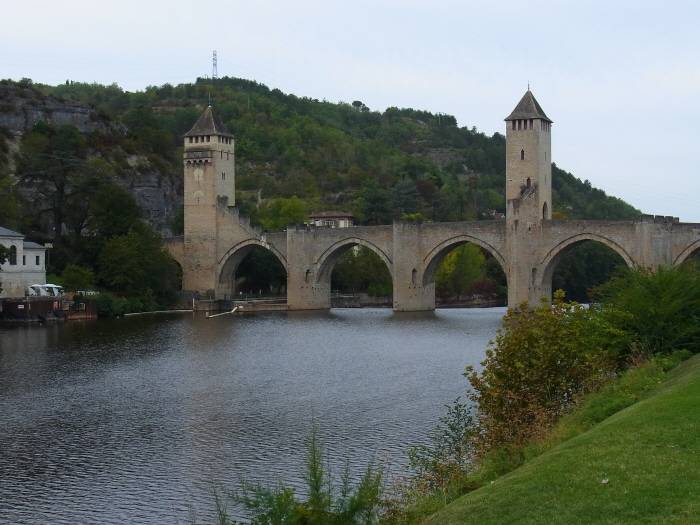 Pont Valentré and Lock 25, Cahors, 2012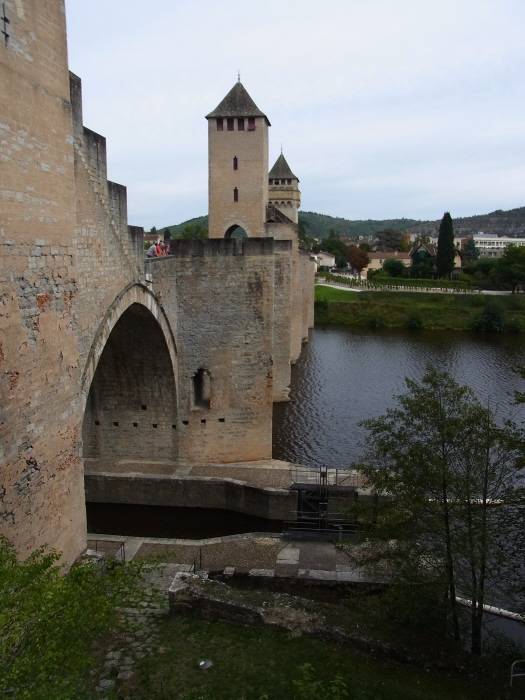 Pont Valentré and Lock 25, Cahors, 2012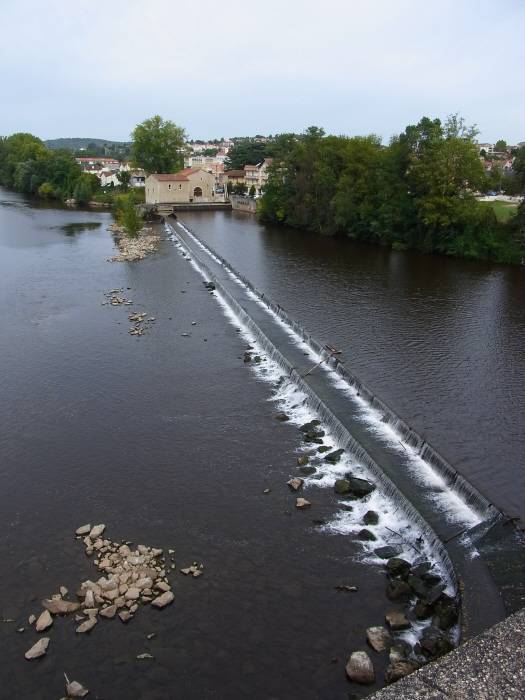 The weir at Cahors, 2012
Below Ganil Lock 33 There is a spectacular section where the towpath has been cut into a vertical rock face.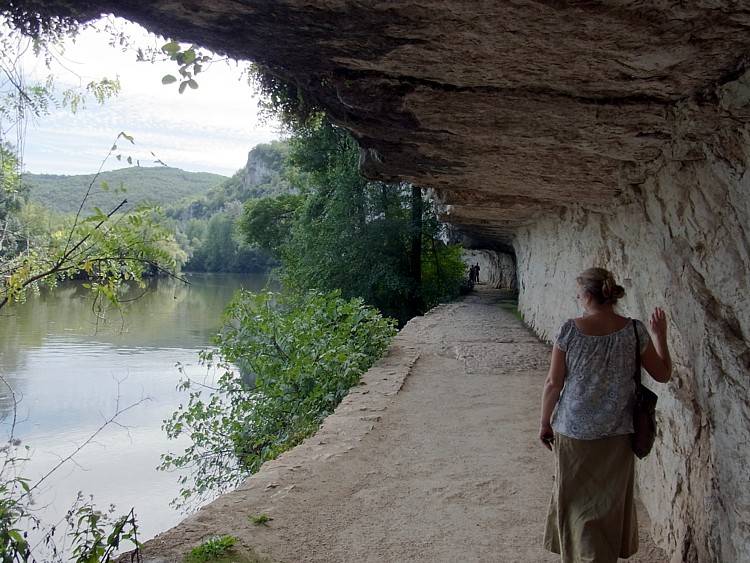 The towpath downstream of Ganil Lock, 2015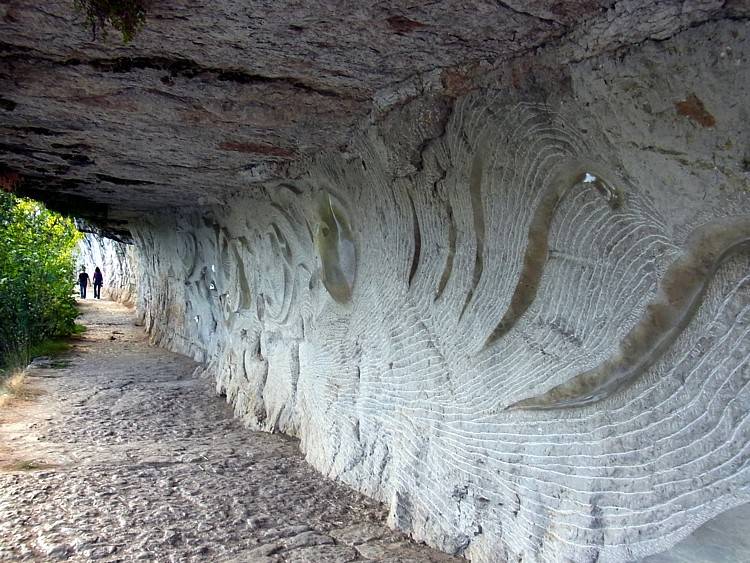 In one section beautiful carvings have recently been made in the cliff face.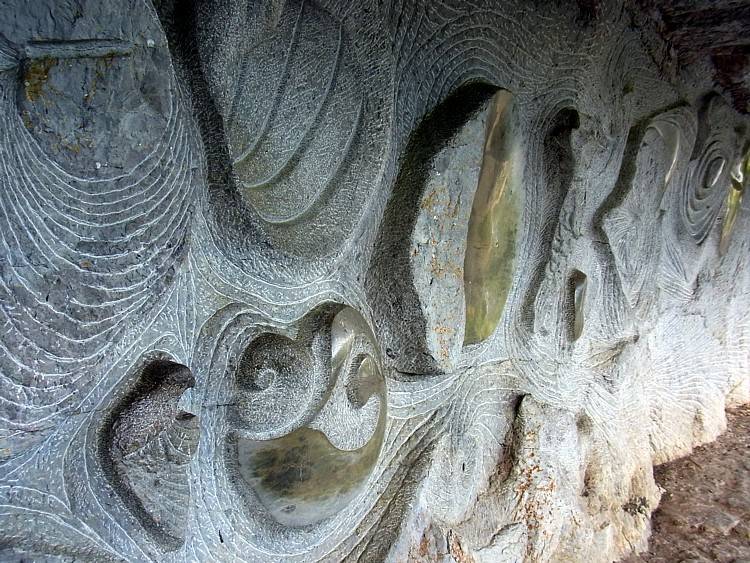 A close-up of the carvings.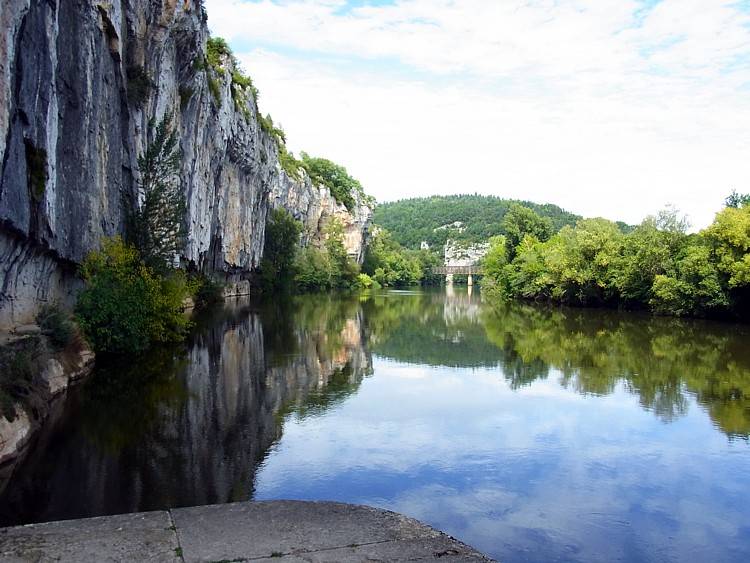 The view downstream.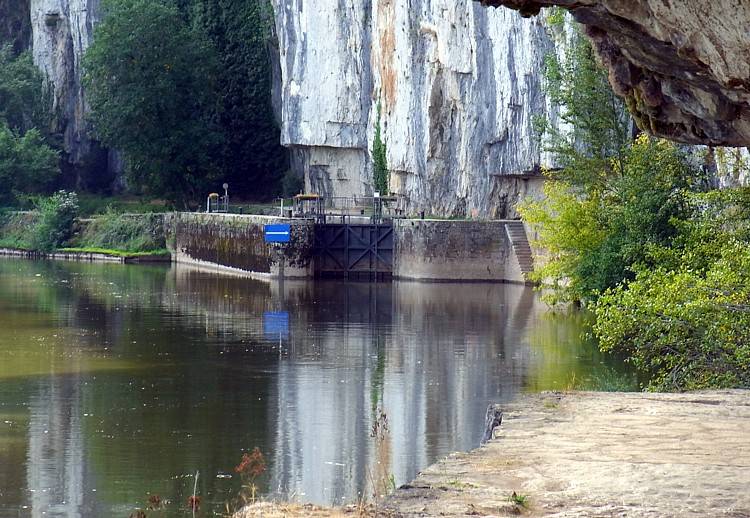 Ganil Lock 33 from below, 2015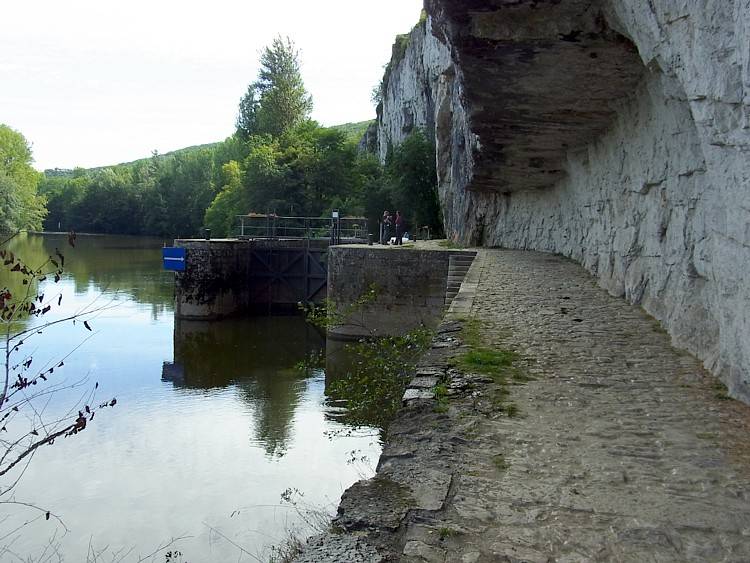 Ganil Lock 33 from below, 2015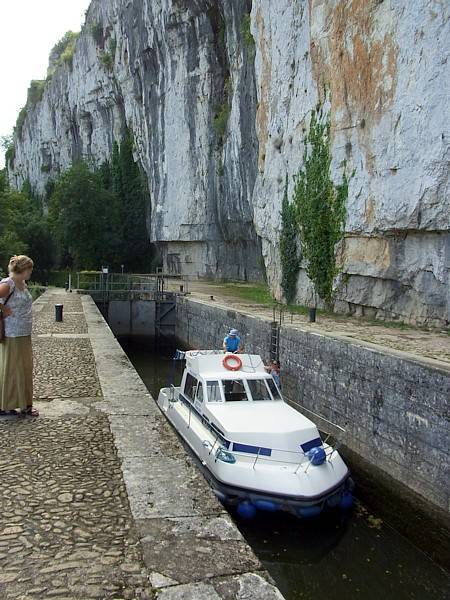 A boat arrived - the wife was left to work the lock herself!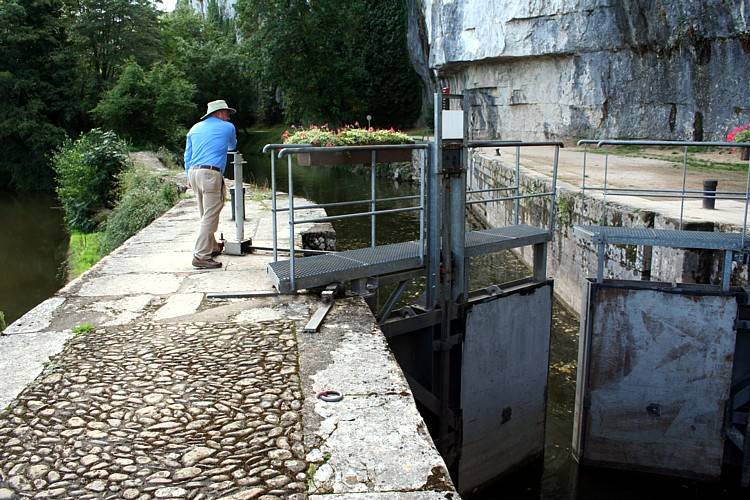 So I lent a hand. To move the gate is difficult if you do not put your foot on a small catch that locks the rack!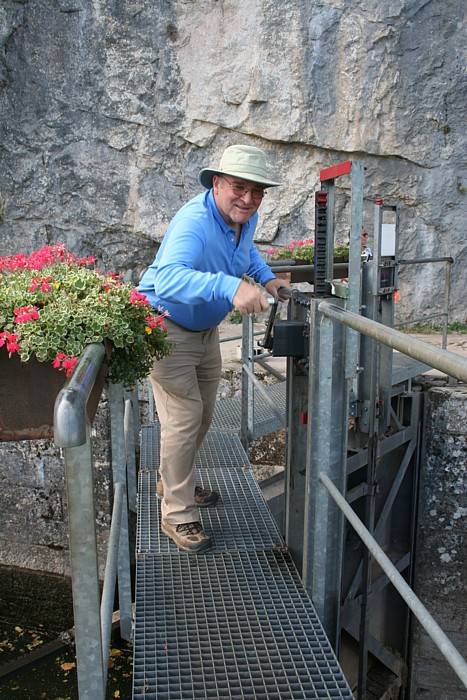 The paddle gear was very easy to use but took a lot of turns (photo taken by my son-in-law).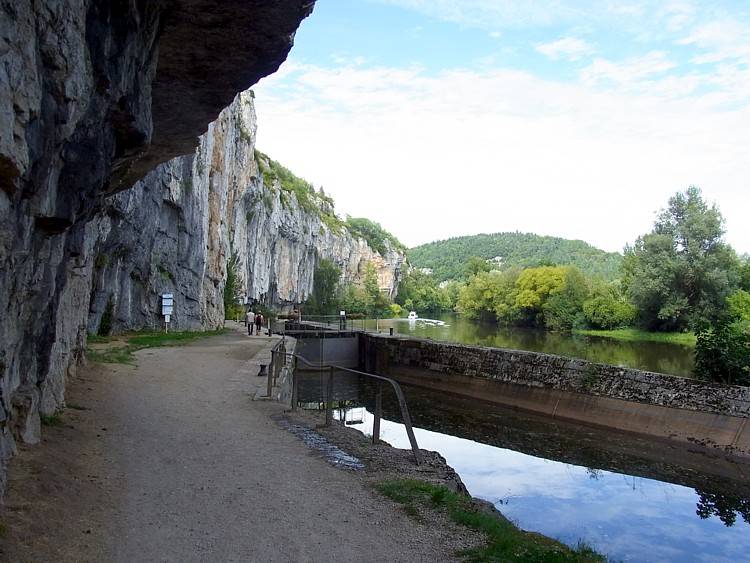 Ganil Lock 33 from above, 2015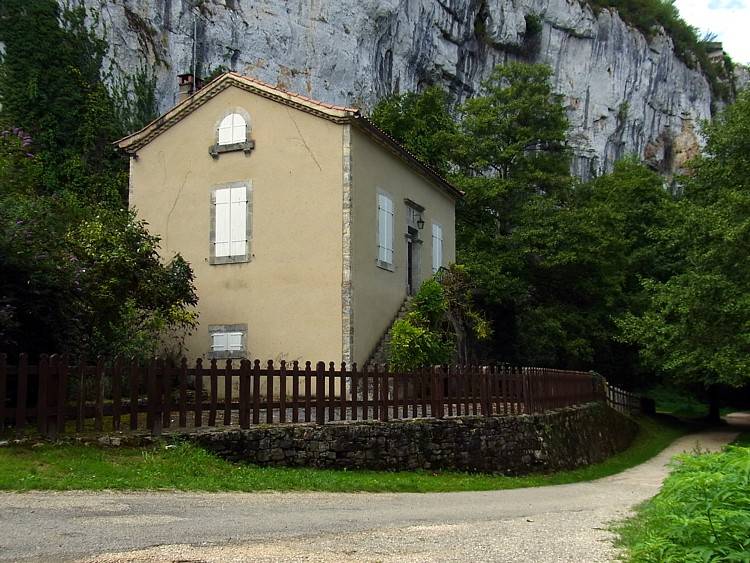 Ganil Lock Cottage, 2015.
Note the height of the front door, just above flood level.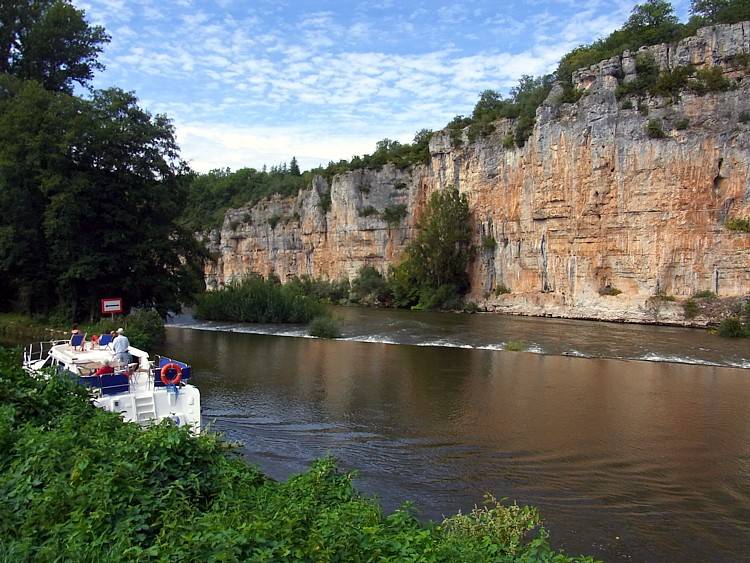 Ganil Weir and the cliffs opposite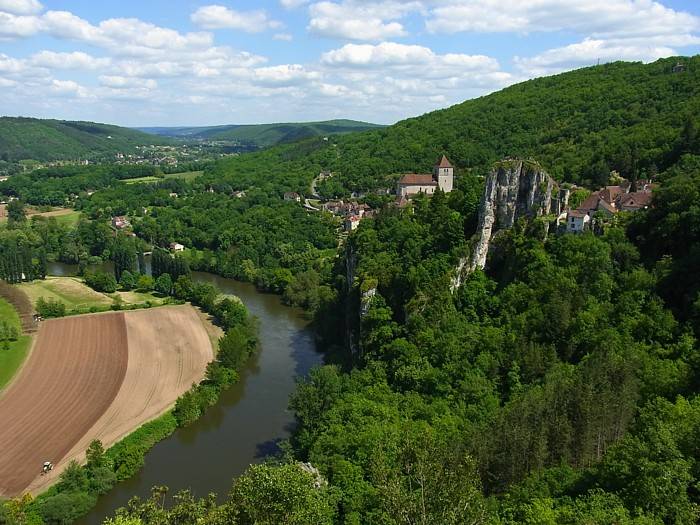 The river at St.Circ-Lapopie, 2013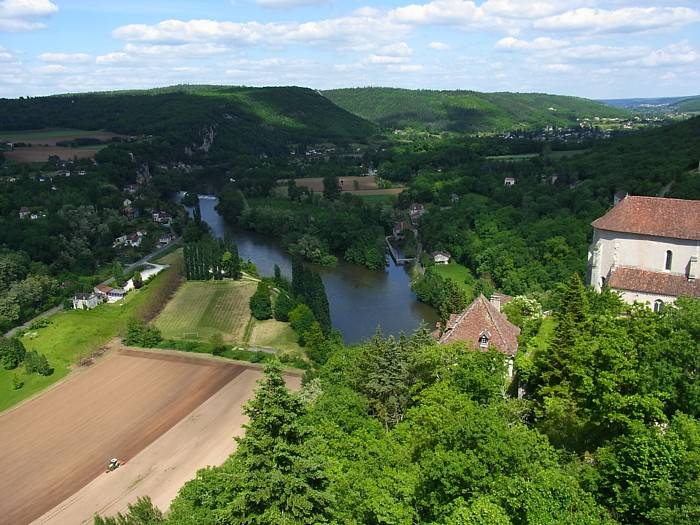 The river at St.Circ-Lapopie, 2013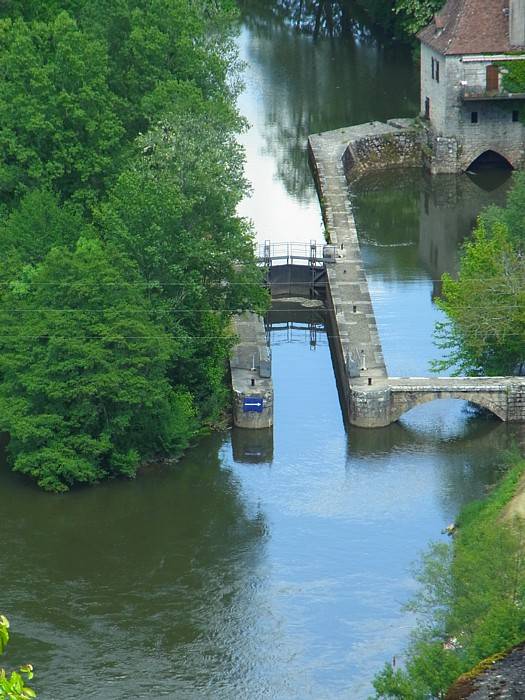 Lock 34 at St.Circ-Lapopie from the village, 2013
---
The Middle Lot <<-- : -->> The Lower Lot
---
Other Canals
French Waterways Menu Page
Miscellaneous Canals Menu Page
Main Canals Index
---
Waterways of France - Lot
Copyright reserved by the author, Tony Clayton
v1 14th October 2015