The Newport Branch
A Collection of Photographs taken by Tony Clayton
---
1 - Norbury Junction
---
7 - Humber Arm <<-- : -->> 2 - Newport Locks
---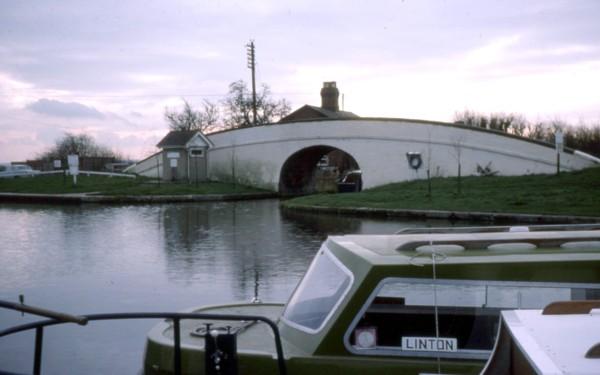 Norbury Junction Bridge, 1976 (Grid Ref SJ 793228)
Fortunately the sanitary station has now been moved from this position where it spoils the classic lines of the bridge, which is of double width to allow a breasted pair of narrowboats to pass through.
The boat in the foreground was our second Linton.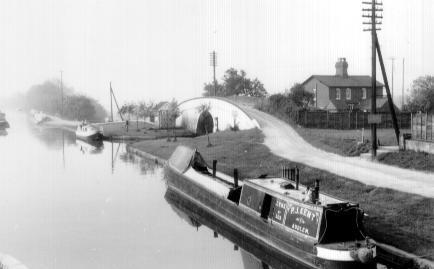 Norbury Junction, 1978.
The cottages to the right of the bridge were built by the Staffordshire and Worcestershire Canal Company.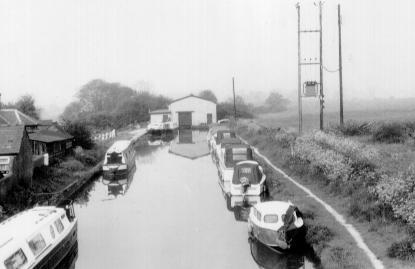 The Dry dock on the site of the Top Lock of the Newport Flight (Grid Ref SJ 792227) from the Junction Bridge.
The roof of Norbury Lock Cottage is just visible to the left.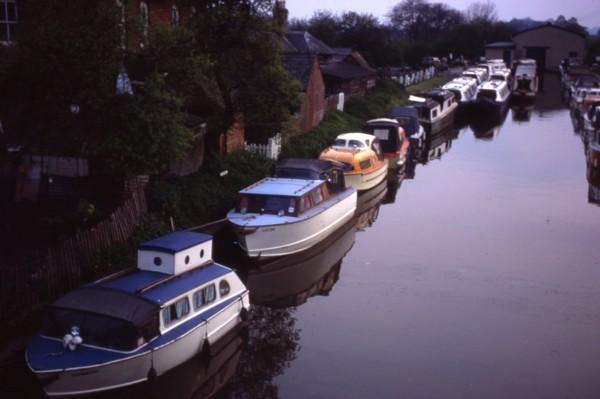 Another view looking more at the boats moored here.
Our first Linton is the second from the left.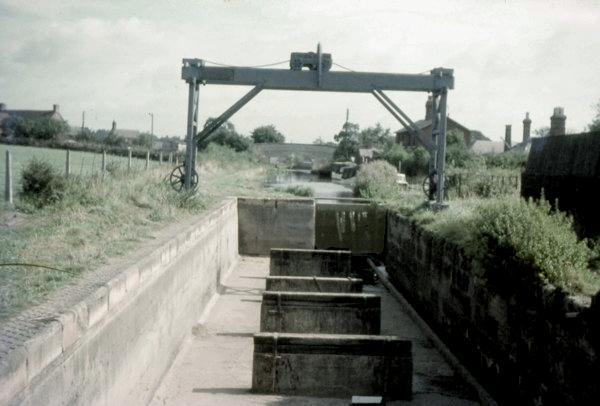 The Top Lock from below, 1959
Courtesy of Stiart Burton
The Top Lock from below, 1976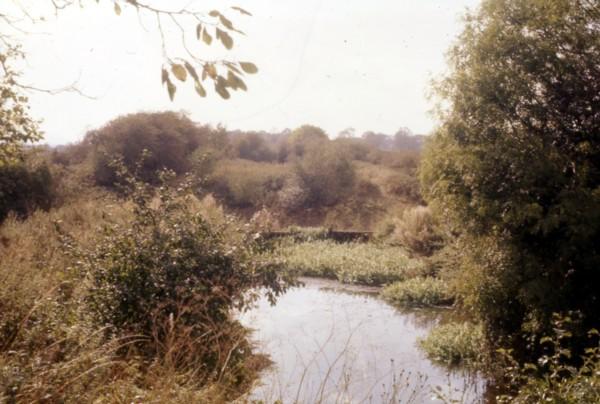 Below the Top Lock in 1976, showing the gap in the embankment.
---
The Newport Branch
7 - Humber Arm <<-- : -->> 2 - Newport Locks
Newport Branch Index
---
Linked Waterways
---
Other Canals
The Shropshire Union
Canals of the West Midlands
Main Index
---
Newport Branch - 1
Copyright reserved by the author, Tony Clayton
v17 12th May 2015