The Kennet and Avon Canal
A Collection of Photographs taken by Tony Clayton
---
5 - Tyle Mill to Padworth Swing Bridge
---
4 - Theale to Tyle Mill <<-- : -->> 6 - Padworth Lock
---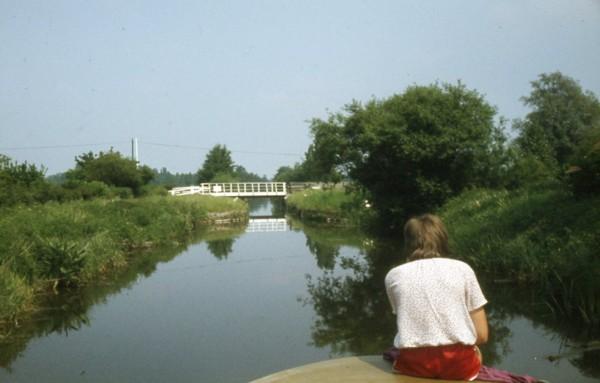 The gateless Ufton Lock 96 and swingbridge, 1982.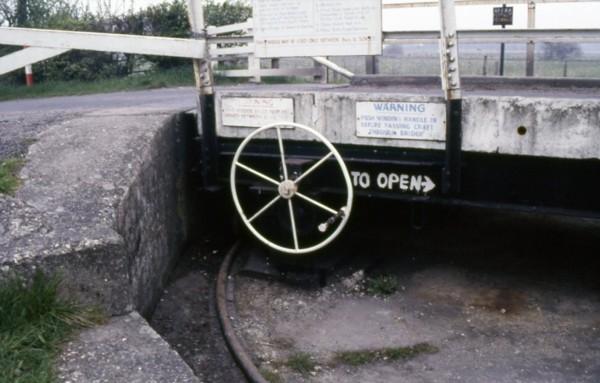 The unjacking wheel at Ufton Swingbridge, 1987.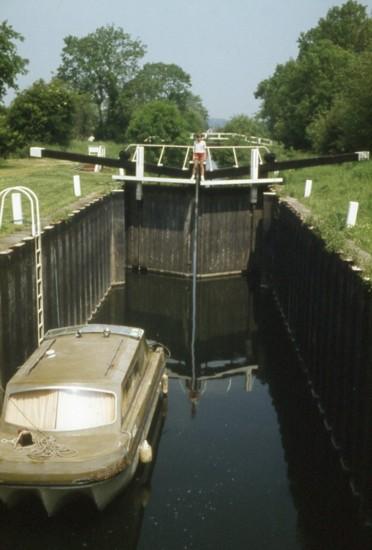 The deep Towney Lock 97, 1982.
This lock was built just upstream of the original turf lock chamber, and made deeper to enable the removal of Ufton Lock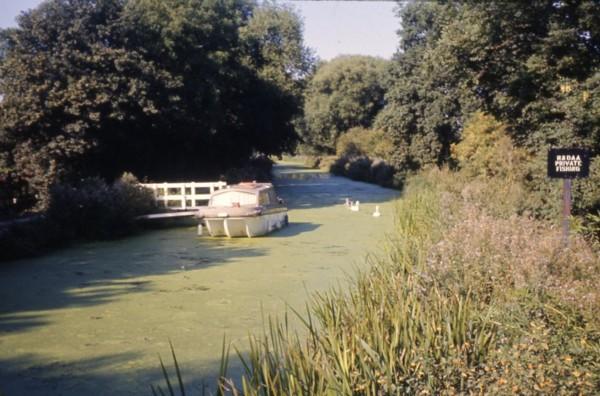 Landing stage below Padworth Swingbridge, 1983.
The derelict Padworth Swingbridge, 1980.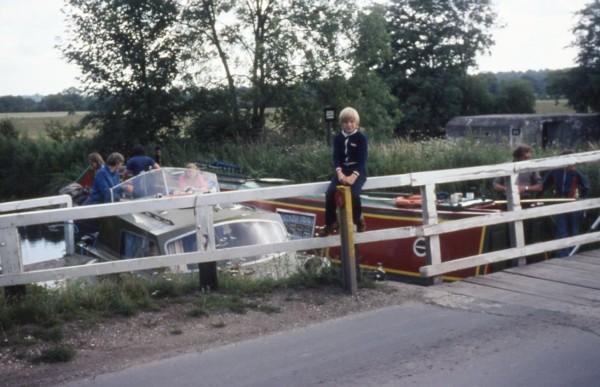 We have both got as far as we can, 1980.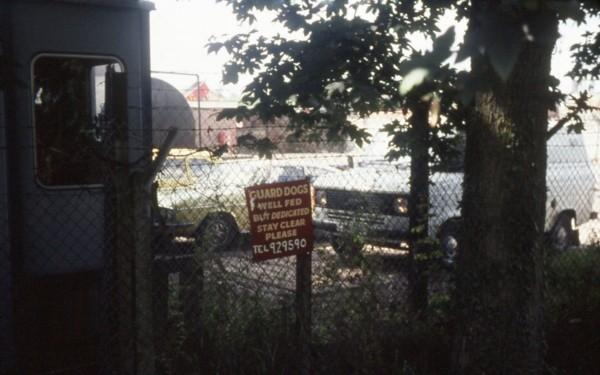 Friendly warning at the nearby yard, 1980.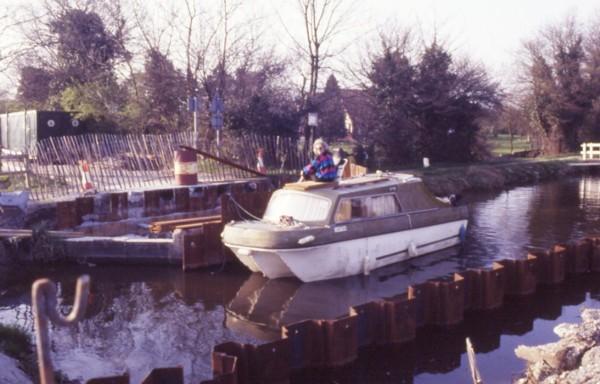 Padworth Swingbridge being rebuilt, 1987.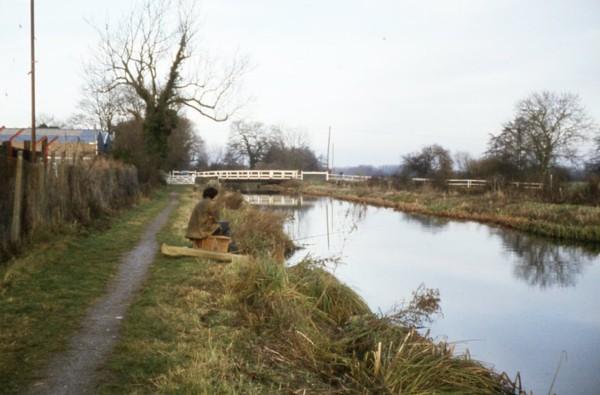 The derelict Padworth Swingbridge from upstream, 1982.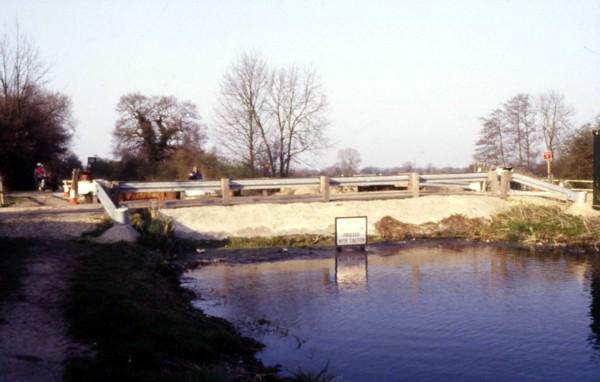 The temporary causeway in place while Padworth Swingbridge was being replaced, 1987.
The notice says 'DANGER OBSTRUCTION PROCEED WITH CAUTION' which seems to be stating the obvious!
---
The Kennet and Avon Canal
4 - Theale to Tyle Mill <<-- : -->> 6 - Padworth Lock
Kennet and Avon Menu Page
---
Other Canals
Canals of the South and South East
Main Index
---
Kennet and Avon Canal - 5
Copyright reserved by the author, Tony Clayton
v7 24th May 2015