The River Wey
A Collection of Photographs taken by Tony Clayton
---
1 - Godalming to Unstead Lock
---
7 - New Haw Lock to the Thames <<-- : -->> 2 - Unstead Lock
---
Those photographs below taken in 1980 show the river in an unusual state, in that the reach between Unstead Lock and Catteshall Lock had been drained down for work to be carried out on Unstead Weir. Nonetheless they are of interest showing the shallow state of the canalised sections of the navigation at that time.
---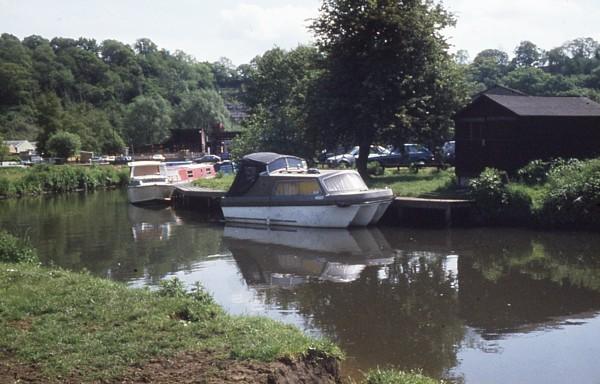 Just above Godalming Wharf, 1982
Our second Godalming mooring; our first was on the corner where the Iona trip boat moors.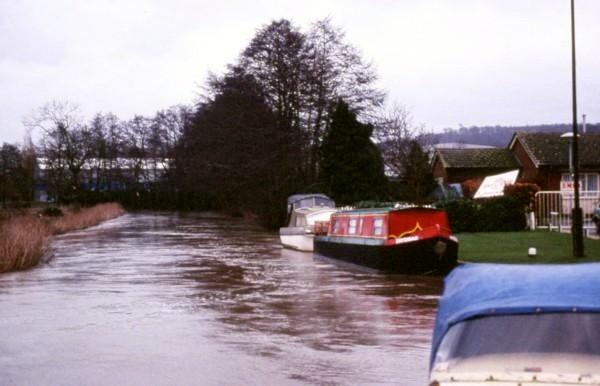 Looking downriver from the bend at Godalming Wharf, 1990
This was before Sainsburys store was built, and shows our third mooring at Godalming
Catteshall Lock, 1979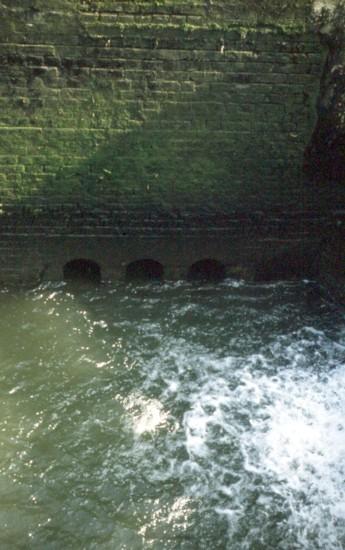 Old ground paddle sluices below the top gates of Catteshall Lock revealed when the river was drained, 1980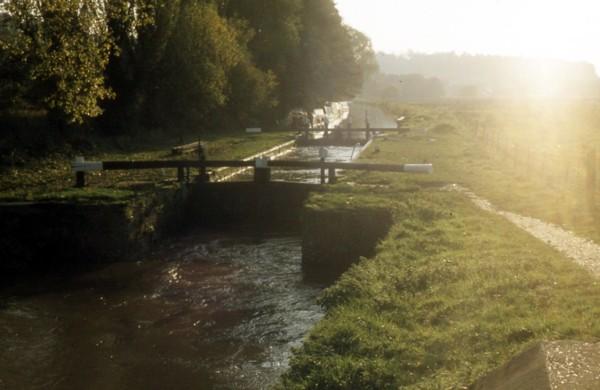 Catteshall Lock in flood condition, 1982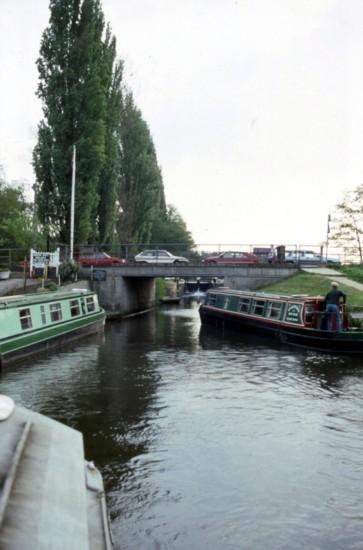 Approaching Catteshall Lock from below, 1993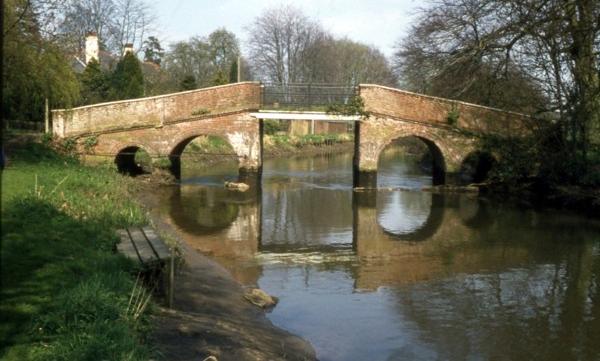 Trowers Bridge when the river was drained, 1980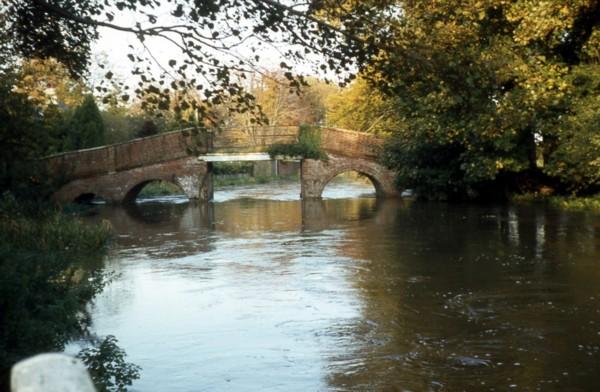 Trowers Bridge in flood conditions, 1982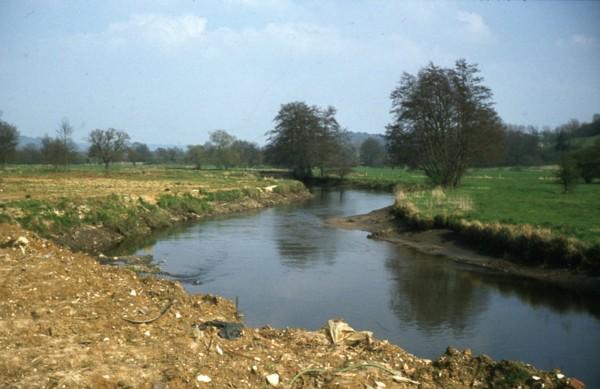 The meadows below Trowers Bridge, 1980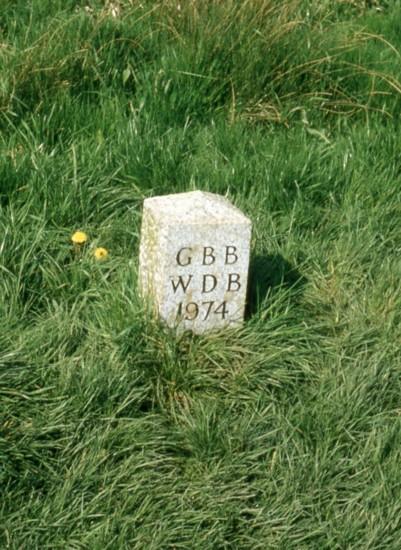 The Guildford/Waverley boundary stone which sadly disappeared shortly afterwards, 1980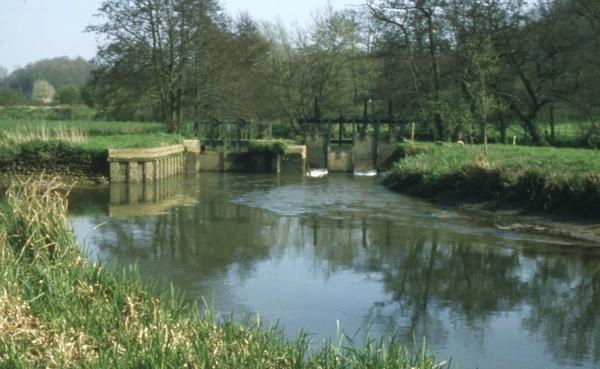 Unstead Weir, 1980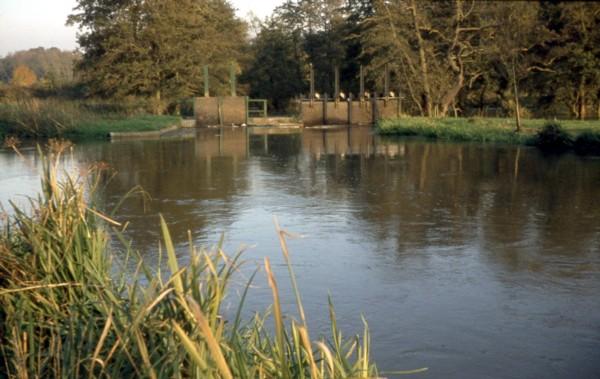 The normal appearance of Unstead Weir, 1982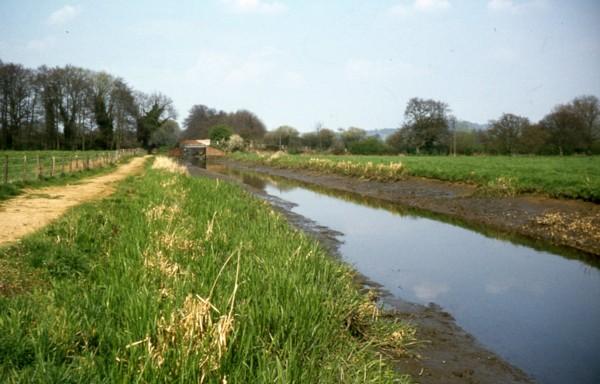 Looking towards Unstead Bridge, 1980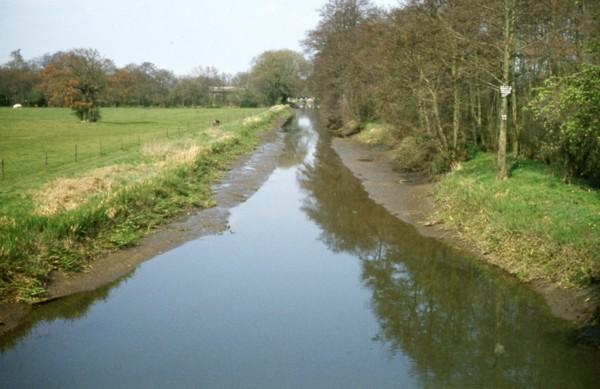 Looking towards Unstead Lock from Unstead Bridge, 1980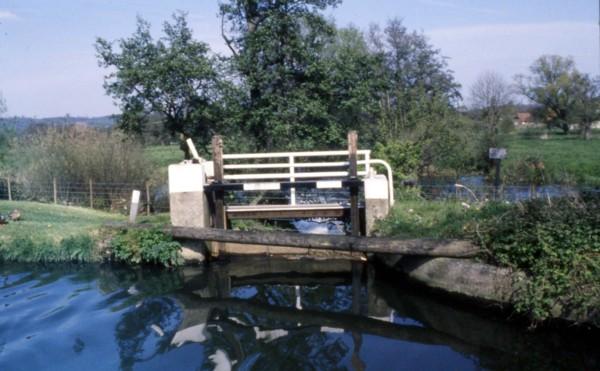 The weir immediately above Unstead Lock
---
The River Wey
7 - New Haw Lock to the Thames <<-- : -->> 2 - Unstead Lock
River Wey Menu Page
---
Other Canals
Canals of the South and South East
Main Index
---
River Wey - 1
Copyright reserved by the author, Tony Clayton
v9 25th May 2015