The River Wey
A Collection of Photographs taken by Tony Clayton
---
2 - Unstead Lock
---
1 - Godalming to Unstead Lock <<-- : -->> 3 - Unstead to Mill Mead Lock
---
Those photographs below taken in 1980 show the river in an unusual state, in that the reach between Unstead Lock and Catteshall Lock had been drained down for work to be carried out on Unstead Weir. Nonetheless they are of interest showing the shallow state of the canalised sections of the navigation at that time.
---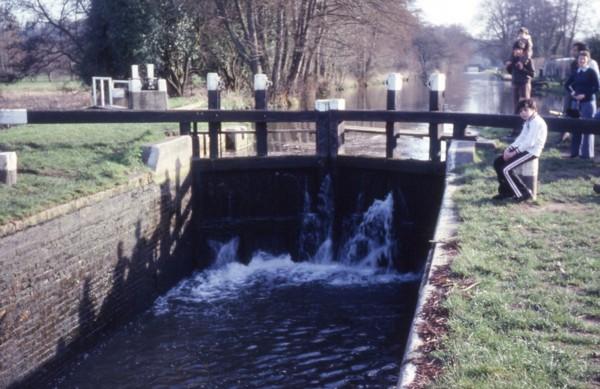 Top gates of Unstead Lock, 1979
At this time there were four working gate paddles and very leaky gates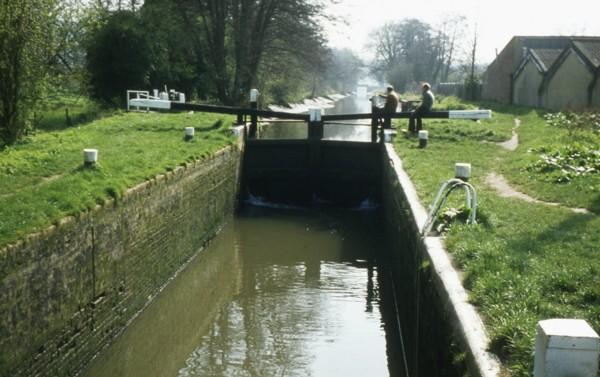 Top gates of Unstead Lock, 1980
New gates with just two gate paddles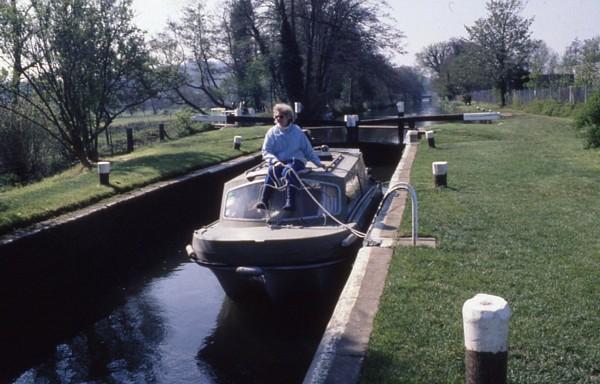 Unstead Lock, 1990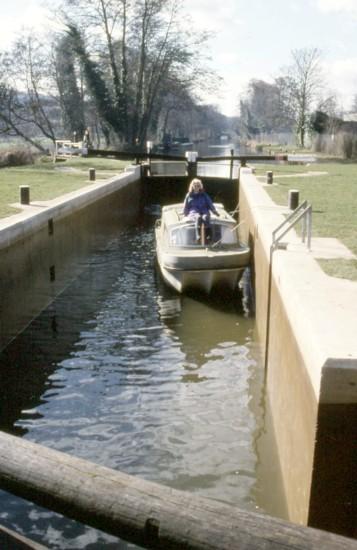 In the rebuilt Unstead Lock, 1995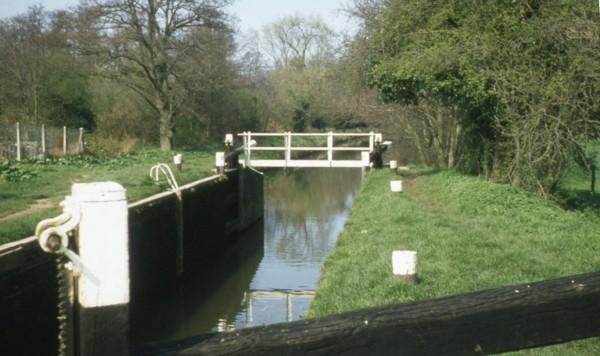 Bottom gates of Unstead Lock, 1980
The footbridge was new, improving access enormously.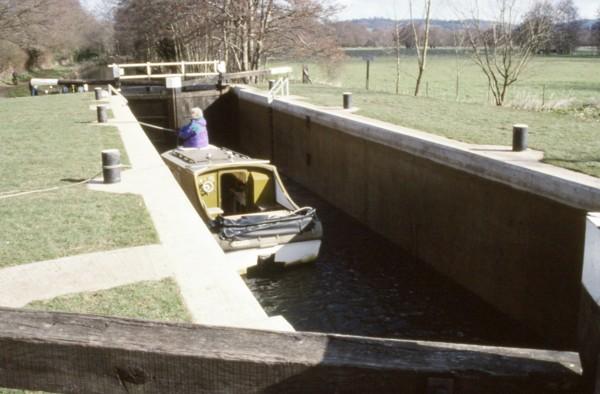 In the rebuilt Unstead Lock, 1995
---
The River Wey
1 - Godalming to Unstead Lock <<-- : -->> 3 - Unstead to Mill Mead Lock
River Wey Menu Page
---
Other Canals
Canals of the South and South East
Main Index
---
River Wey - 2
Copyright reserved by the author, Tony Clayton
v8 25th May 2015