The Shrewsbury Canal
A Collection of Photographs taken by Tony Clayton
---
Baker's Lock (No.2)
---
Turnip Lock <<-- : -->> Trench Lock
---
Sometimes known as Castle Lock, this lock had a bridge at its tail, of which only the abutments remain. The lock was rebuilt in 1841, and had the intermediate Type B lower gate lifting mechanism. There was a basin alongside accessed by a liftbridge; this was on the works side of the lock and has been built over. The top gate holds back water, and has been replaced since these photographs were taken.
I am most grateful to GKN Sankey for allowing me access to take these photographs.
---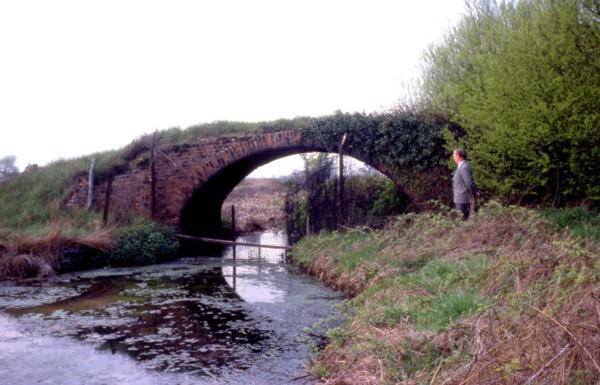 Wittingham Bridge (Grid Ref SJ 675128), 1976.
The last 'freight' on the Shrewsbury Canal is reputed to have passed under this bridge when workers at GKN put refridgerators on a raft to smuggle them out of the works!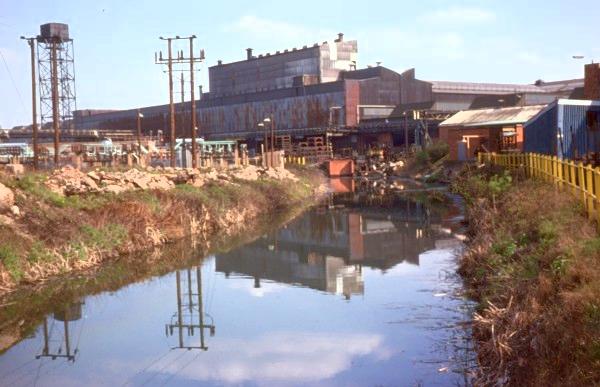 Looking towards Bakers Lock from Wittingham Bridge, 1976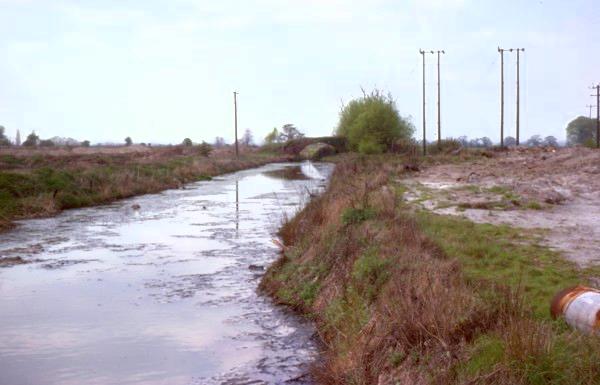 Looking towards Wittingham Bridge from Bakers Lock, 1976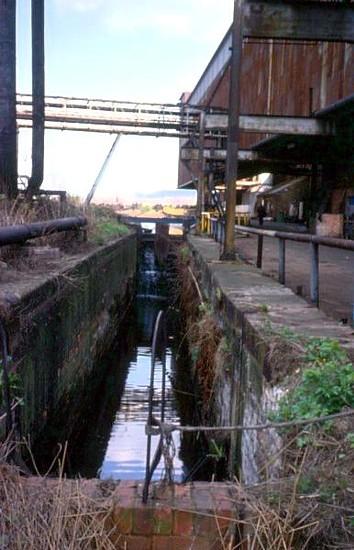 Bakers Lock, 1976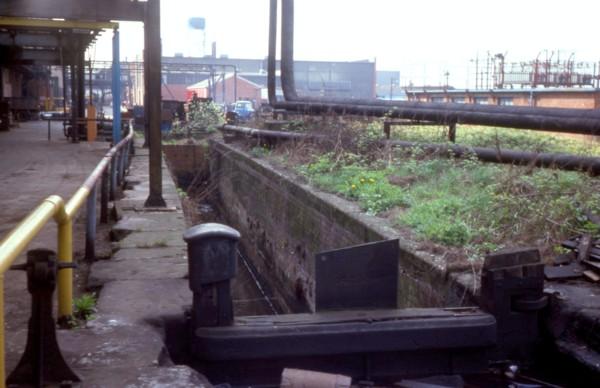 Bakers Lock, 1976.
Notice the unusable paddle gear under the rail at the left.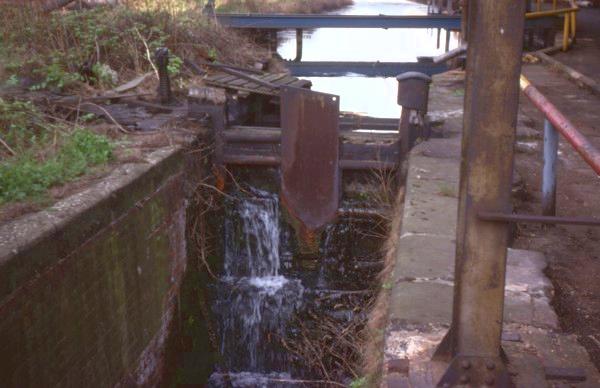 Top gate, Bakers Lock, 1976. This gate has since been replaced (without balance beam) by BWB.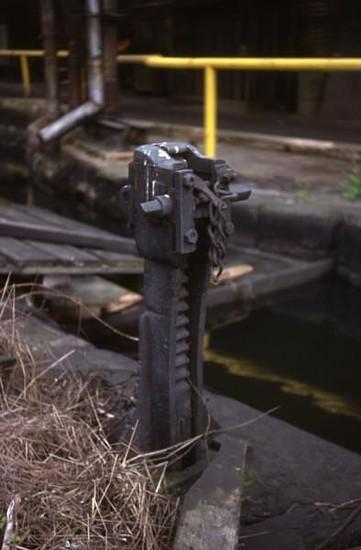 One of the two remaining sets of Shrewsbury Canal ground paddle gear.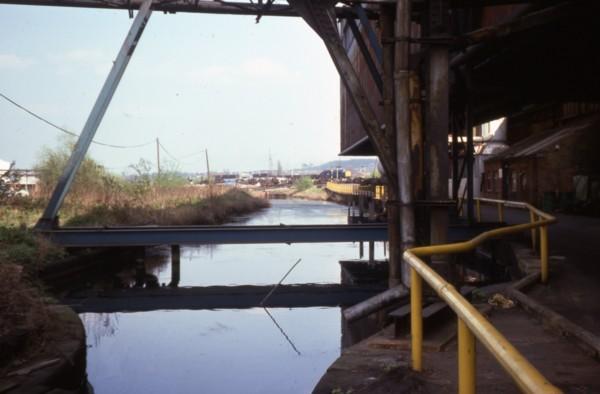 Looking towards Trench from Bakers Lock, 1976.
The canal was retained for water supply and for use in case of fire.
---
The Shrewsbury Canal
Turnip Lock <<-- : -->> Trench Lock
Shrewsbury Canal Index
---
Other Canals
The Shropshire Union
Canals of the West Midlands
Main Index
---
Shrewsbury Canal - Baker's Lock
Copyright reserved by the author, Tony Clayton
v17 2nd February 2013