The Shrewsbury Canal
A Collection of Photographs taken by Tony Clayton
---
Berwick Tunnel, Northwest Portal
---
Uffington <<-- : -->> Berwick Tunnel SE Portal
---
Berwick Tunnel is 970 yards long, and was the first of any length to have a towpath built through it. This was made of wood, and when it deteriorated was removed in 1819. Thus when the Newport Branch linked the canal to the national system in 1835 it was not necessary to widen it.
There were seven ventilation shafts, one of which was at least as wide as the canal below, but these were blocked in the mid 1970's, at about the time the southeast portal was bricked up.
A bend in the tunnel made it difficult to see through from one end to the other, and there was a white line in the centre. Priority was given to boats that arrived at the mid-point first.
---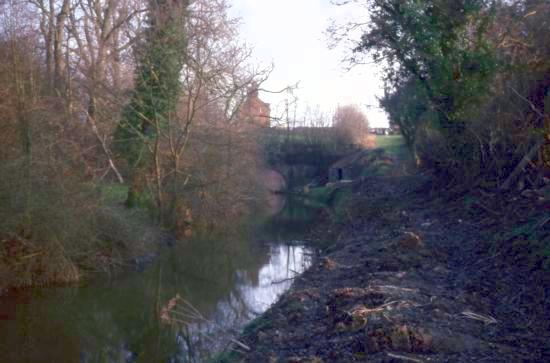 The approach towards the NW Portal of Berwick Tunnel,1976 (Grid Ref SJ 532120)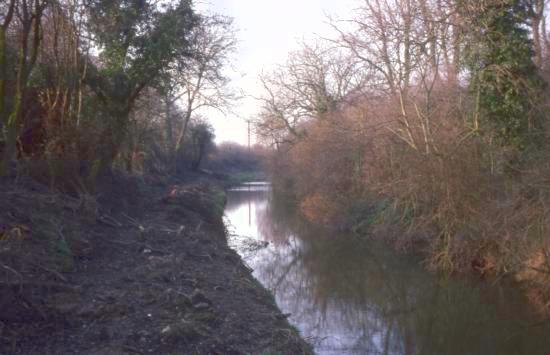 Looking from the NW Portal of Berwick Tunnel towards Shrewsbury, 1976 (Grid Ref SJ 532120)
The local farmer had dredged the canal to stop his cattle crossing it!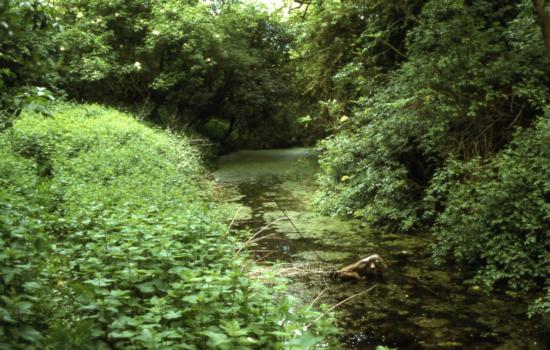 Looking from the NW Portal of Berwick Tunnel towards Shrewsbury, 1998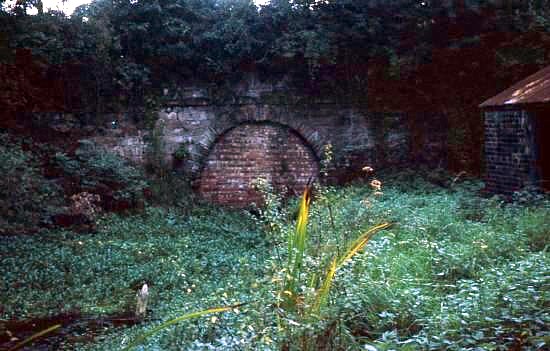 NW Portal of Berwick Tunnel 1971 (Grid Ref SJ 532120)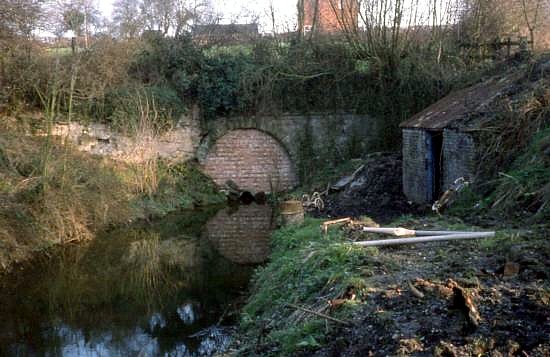 NW Portal of Berwick Tunnel 1976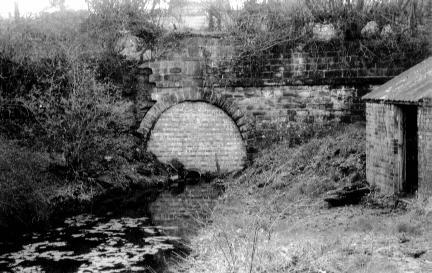 NW Portal of Berwick Tunnel 1978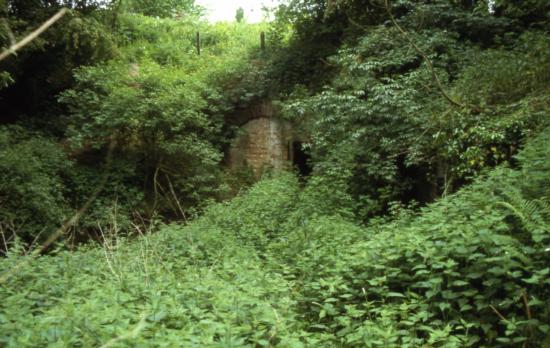 NW Portal of Berwick Tunnel, 1998
---
The Shrewsbury Canal
Uffington <<-- : -->> Berwick Tunnel SE Portal
Shrewsbury Canal Index
---
Other Canals
The Shropshire Union
Canals of the West Midlands
Main Index
---
Shrewsbury Canal - Berwick Tunnel, NW Portal
Copyright reserved by the author, Tony Clayton
v3 2nd February 2013