The Shrewsbury Canal
A Collection of Photographs in the possession of Tony Clayton
---
Shucks Lock (Nos.6)
---
Wheat Leasowes Lock <<-- : -->> Peaty Lock
---
The chamber of Shucks Lock remains in good condition, but the chamber is so overgrown that approach is awkward and potentially dangerous, with the lock edge very difficult to see clearly. A dam has been built in the location of the top gate. This lock had the original Type A superstructure as at Hadley Park and Eyton Lower Locks, and there is no pit by the bottom gate, confirming the photographic evidence seen on the next page.
---
Shucks Lock in 1976. (Grid Ref SJ 669136)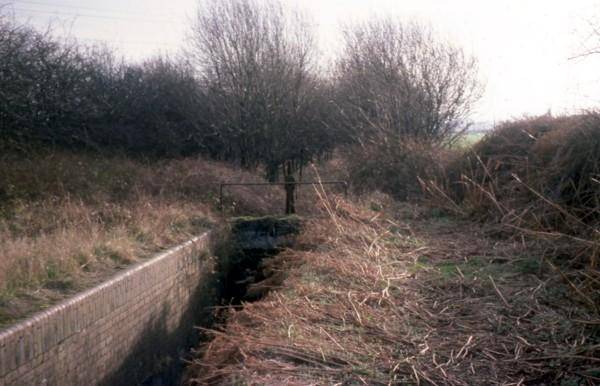 Shucks Lock in 1976.
It was a bit like an elephant trap even then. Approach with great care, especially in summer when the bracken is high.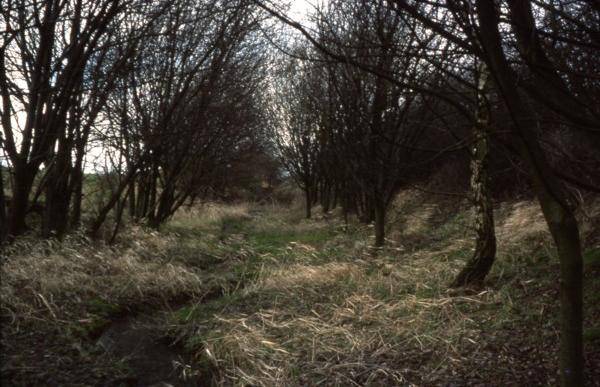 Looking towards Shucks Lock from below Peaty Lock, 1976.
---
The Shrewsbury Canal
Wheat Leasowes Lock <<-- : -->> Peaty Lock
Shrewsbury Canal Index
---
Other Canals
The Shropshire Union
Canals of the West Midlands
Main Index
---
Shrewsbury Canal - Shucks Lock
Copyright reserved by the author, Tony Clayton
v4 13th May 2015