The Shrewsbury Canal
A Collection of Photographs taken by Tony Clayton
---
Turnip Lock (No 3)
---
Hadley Park Lock <<-- : -->> Bakers Lock
---
Turnip Lock was rebuilt after 1844, so the lower gate superstructure is Type C, and is the only lock of this type with a surviving winch in situ. The gate was in good condition until it was set alight in the late 1960's or early 1970's by local children. The towpath was cleared from here to Peaty Lock between 1976 and 1978, but is now no longer accessible.
---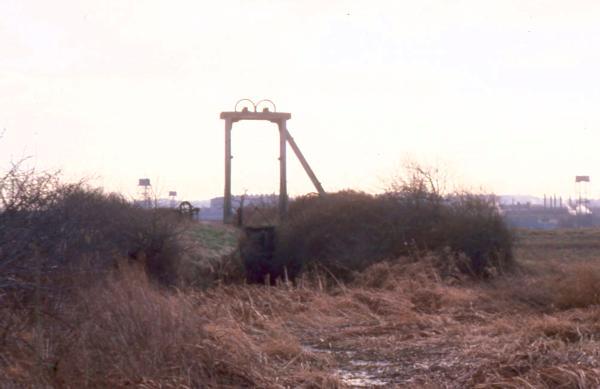 Turnip Lock from below, 1976 (GR SJ 674131)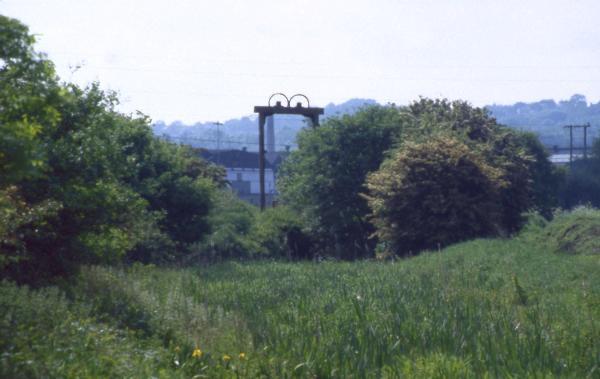 Turnip Lock from below, 1998
Now very overgrown.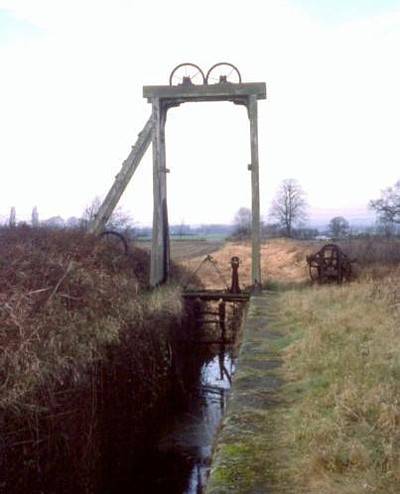 Turnip Lock, 1976
This lock was of the modified type with a winch to one side and a counterbalance in a pit (to the left of the gate as seen here)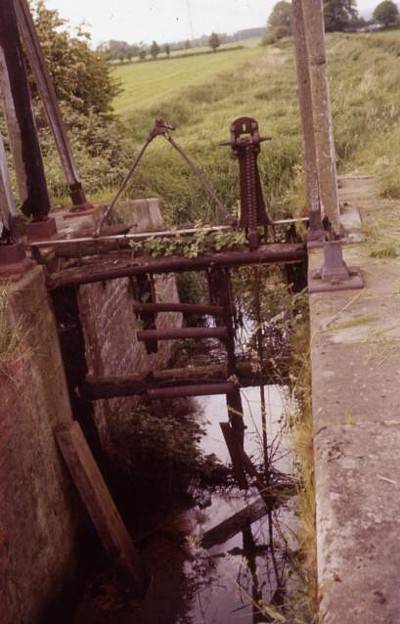 Turnip Lock bottom gate, 1976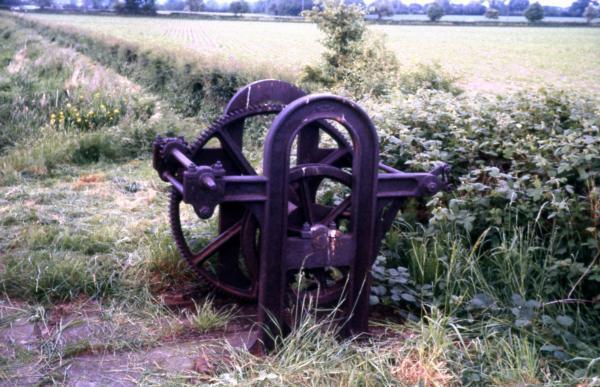 Turnip Lock bottom gate winch, 1977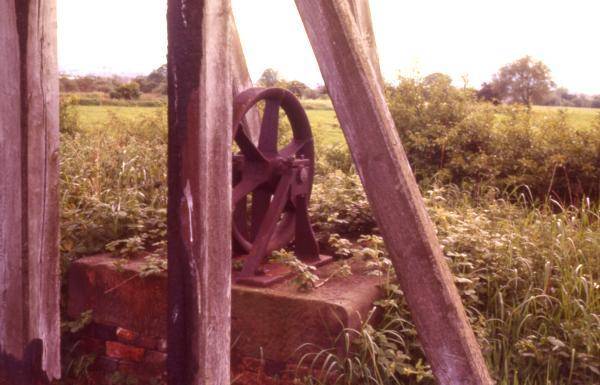 Turnip Lock counterbalance wheel and pit, 1977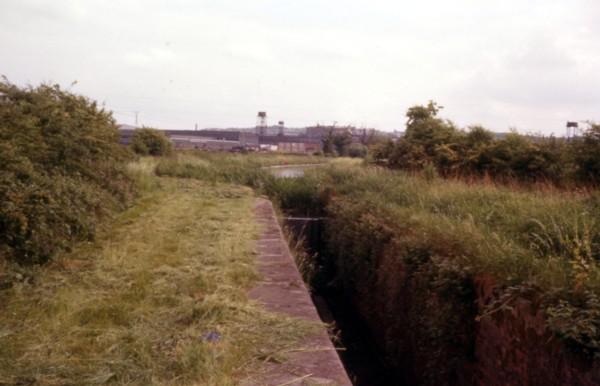 Turnip Lock looking towards Trench, 1977
| | |
| --- | --- |
| Looking towards Trench from Turnip Lock, 1976 | Same view in 1985 |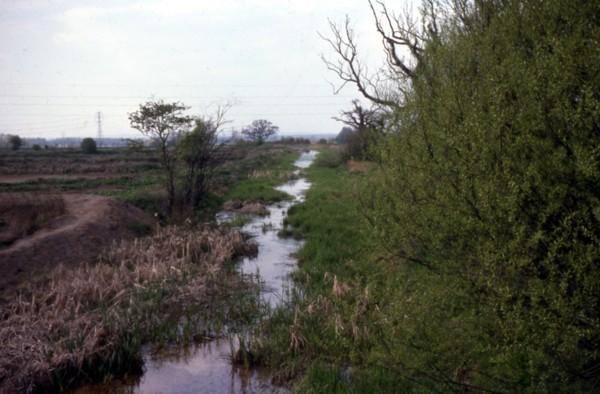 Looking back towards Turnip Lock from Wittingham Bridge, 1976 (GR SJ 675128)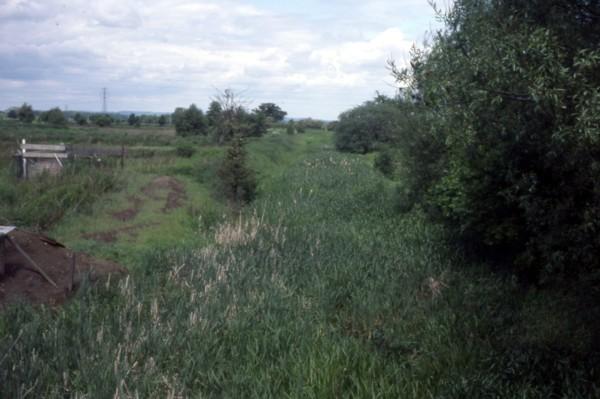 Looking back towards Turnip Lock from Wittingham Bridge, 1985
---
The Shrewsbury Canal
Hadley Park Lock <<-- : -->> Bakers Lock
Shrewsbury Canal Index
---
Other Canals
The Shropshire Union
Canals of the West Midlands
Main Index
---
Shrewsbury Canal - Turnip Lock
Copyright reserved by the author, Tony Clayton
v6 13th May 2015