The Shrewsbury Canal
A Collection of Photographs taken by Tony Clayton
---
Wheat Leasowes Lock (No.7)
---
Britton Lock <<-- : -->> Shucks Lock
---
Wheat Leasowes Lock had a bridge across the tail below the bottom gate like Peaty Lock and Hadley Park Lock, but the chamber has been infilled and the road diverted over the chamber. The top gate recess was dammed and a sluice fitted that was still to be seen in the lock cottage garden in the 1970's. The channels in which the bottom gate slid were still visible in the verge in 1976, but as they were clearly a trip hazard they had been removed or covered so that they were no longer visible when I was last there in 1998.
The lock was the first to be reconstructed in 1840, and was one of only three with the intermediate type B lower gate structure, retaining the wheel and axle lifting gear but with the new counterbalance in a pit alongside the gate.
---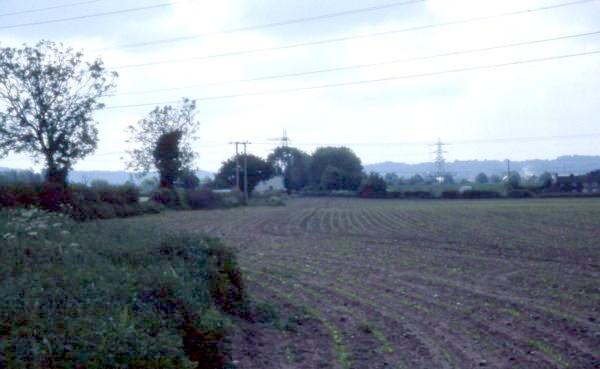 Wheat Leasowes Lock Cottage and the site of Wheat Leasowes Lock in 1998, taken from the site of Britton Lock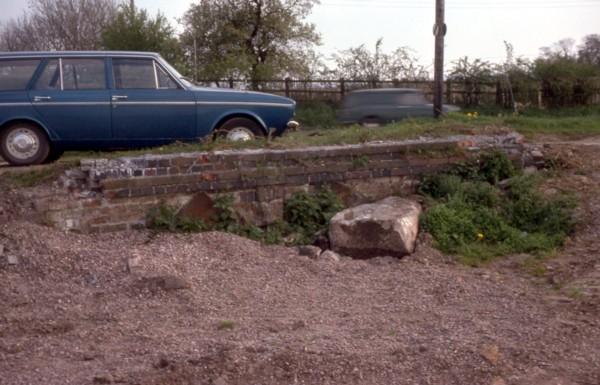 Wheat Leasowes Lock Bridge in 1976. (Grid Ref SJ 668137)
The road was built over the lock chamber; the bottom gate lay between the road and the bridge entrance seen here.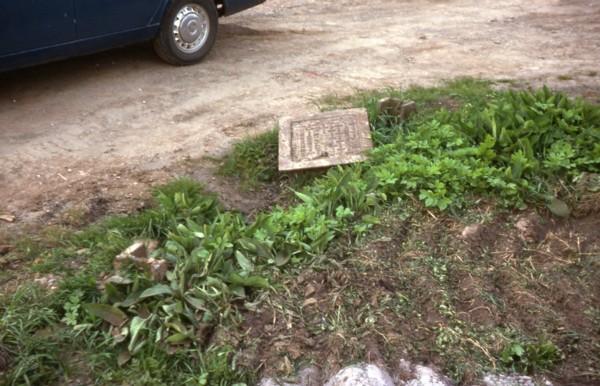 The bottom gate channels of Wheat Leasowes Lock sticking out of the ground in 1976.
---
The Shrewsbury Canal
Britton Lock <<-- : -->> Shucks Lock
Shrewsbury Canal Index
---
Other Canals
The Shropshire Union
Canals of the West Midlands
Main Index
---
Shrewsbury Canal - Wheat Leasowes Lock
Copyright reserved by the author, Tony Clayton
v4 21st May 2015