The Shrewsbury Canal
A Collection of Photographs in the possession of Tony Clayton
---
Peaty Lock (No.5)
---
Shucks Lock <<-- : -->> Hadley Park Lock
---
Peaty Lock is one of only two for which I have a photograph taken when the canal was still navigable. The lower gate mechanism was converted to Type C after 1844 (there is no mention in the Company Minutes). This was the scene of a lot of clearance work between 1977 and 1978, but sadly the undergrowth has swallowed it all up again. There is a bridge over the tail of the lock as at Hadley Park and Wheat Leasowes, but it is almost impossible to see despite the full clearance that took place in 1978 on our last workparty there.
---
A very overgrown Peaty Lock Bridge before we cleared it in 1978.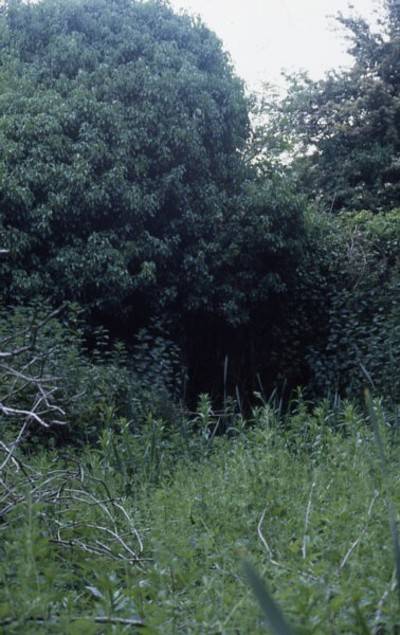 An even more overgrown Peaty Lock Bridge in 1998.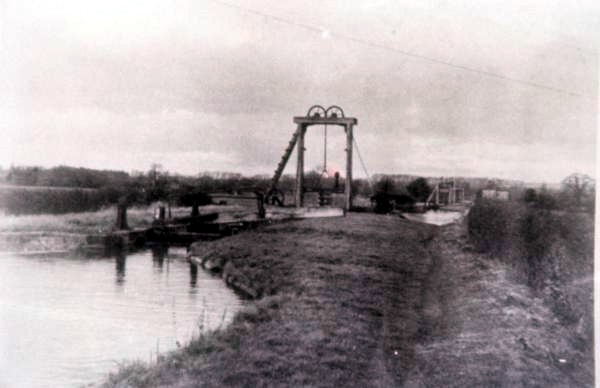 An old photograph of Peaty Lock taken in the 1940's. (Grid Ref SJ 670136)
Shucks and Wheat Leasowes Locks can be seen in the distance.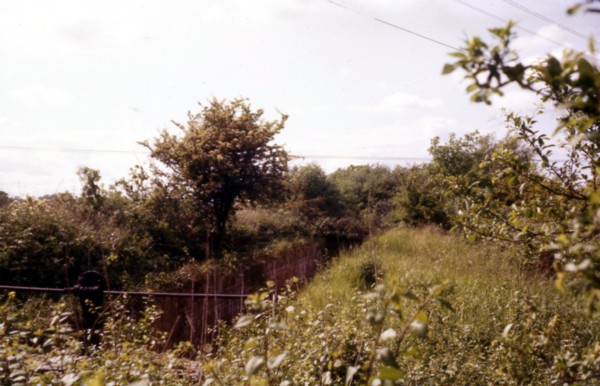 Almost the same viewpoint of Peaty Lock in 1976.
| | |
| --- | --- |
| Peaty Lock from the bridge, 1976. | The same view, very overgrown, in 1998. |
Peaty Lock in 1976.
Similar view after undergrowth clearance.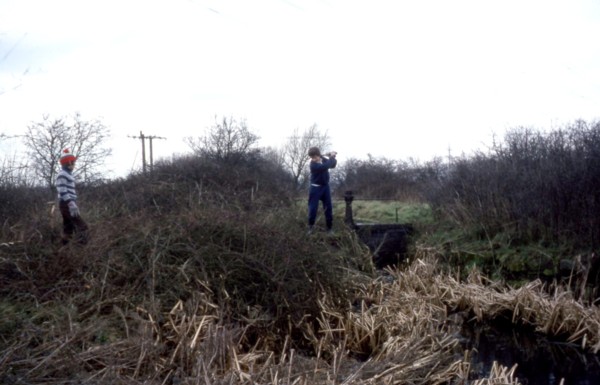 Members of the Wrekin College Canal Restoration Group tackle the undergrowth covering the overflow weir.
---
The Shrewsbury Canal
Shucks Lock <<-- : -->> Hadley Park Lock
Shrewsbury Canal Index
---
Other Canals
The Shropshire Union
Canals of the West Midlands
Main Index
---
Shrewsbury Canal - Peaty Lock
Copyright reserved by the author, Tony Clayton
v55 13th May 2015