The Shrewsbury Canal
A Collection of Photographs by Tony Clayton
---
Wappenshall Junction
---
Eyton Village Lock <<-- : -->> Wappenshall Lock
---
Wappenshall Junction came into being on the construction of the Newport Branch, which was completed early in March 1835. The Duke of Sutherland built his warehouse over a short linking canal, and the complex became an important transhipment point to and from narrowboats and the tubboats used on the Trench Arm.
The idea of widening the nine locks up to Trench was seriously considered in 1838, but it was calculated that the extra water required would necessitate a new reservoir, and the so the plans were abandoned. Later 'Trench boats' were built in narrowboat style with a 6 ft 2 in beam to go up the locks to the foot of Trench Incline.
For more pictures of Wappenshall Junction click here.
---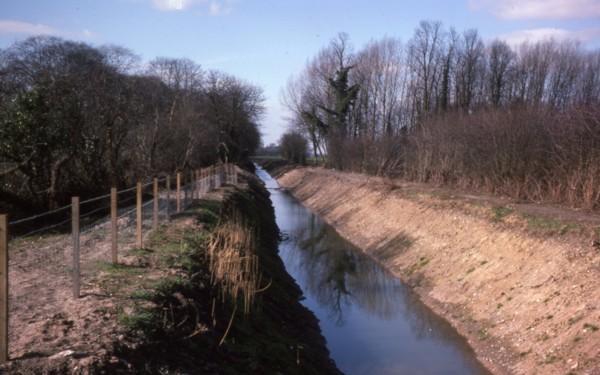 Looking west from Wappenshall towards Eyton.
The new storm drain has just been built through the site of a lift bridge which was by the bushes on the left. (Grid Ref SJ 661147)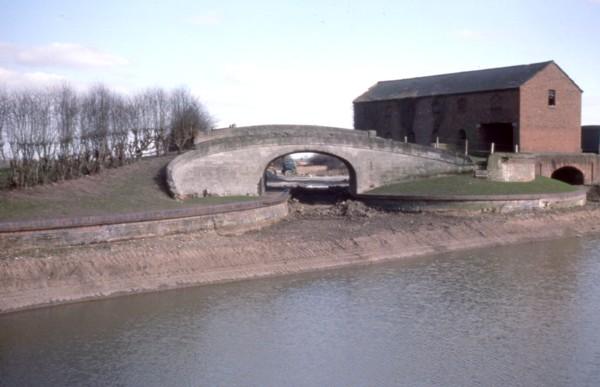 Wappenshall Junction Bridge, 1976. The Newport Branch joined here.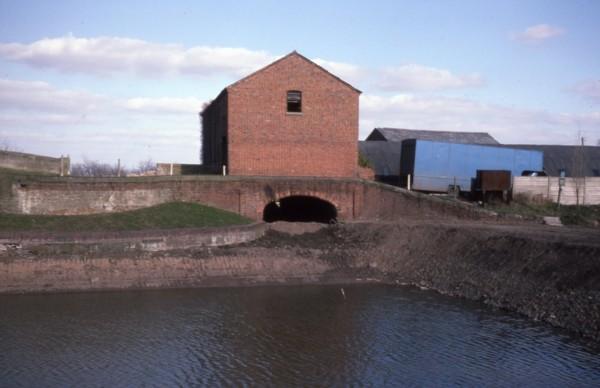 The Duke of Sutherland's Warehouse, Wappenshall, 1976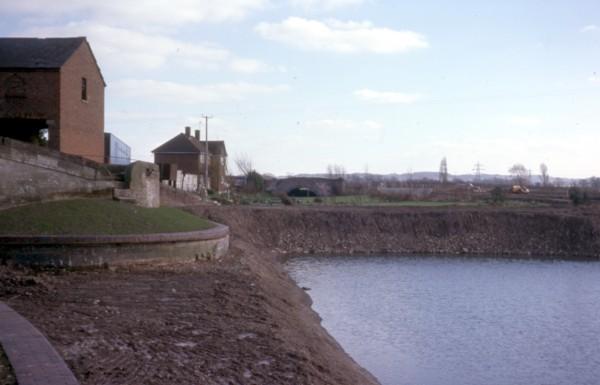 Looking from the Junction Bridge towards Wappenshall Bridge, 1976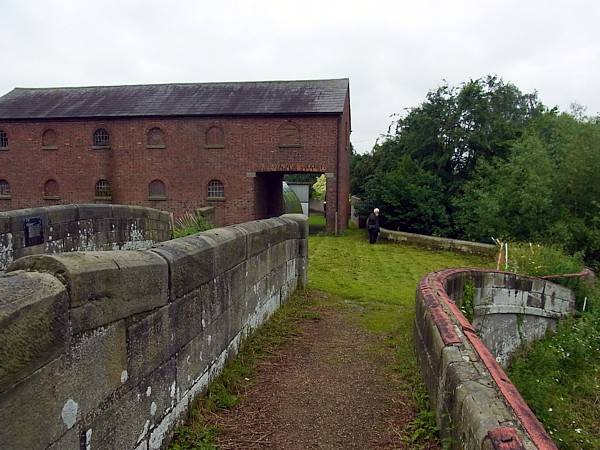 Similar view, 2014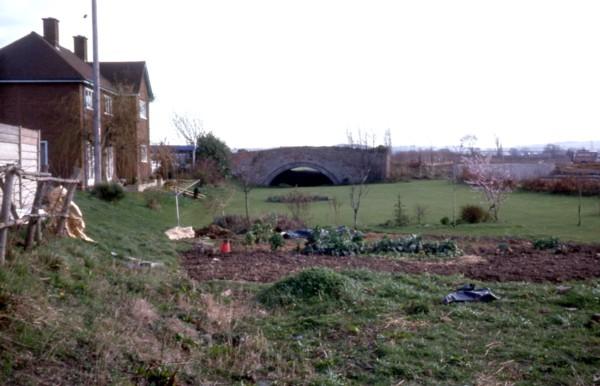 Wappenshall Bridge from the West, 1976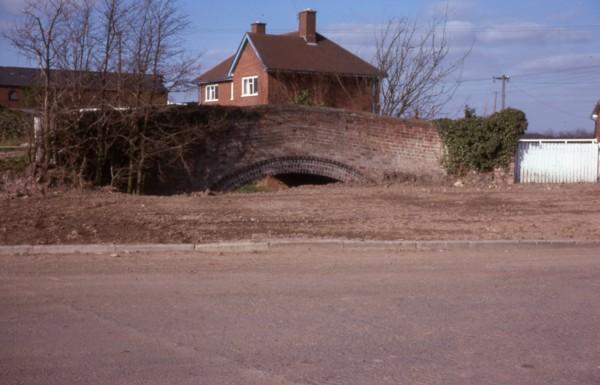 Wappenshall Bridge from the SE, 1976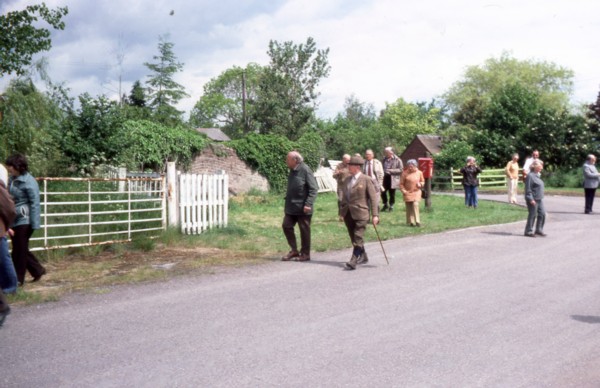 Wappenshall Bridge, 1984
---
The Shrewsbury Canal
Eyton Village Lock <<-- : -->> Wappenshall Lock
Shrewsbury Canal Index
---
Linked Waterways
---
Other Canals
The Shropshire Union
Canals of the West Midlands
Main Index
---
Shrewsbury Canal - Wappenshall Junction
Copyright reserved by the author, Tony Clayton
v15 21st May 2015