The Waterways of France
A Collection of Photographs taken by Tony Clayton
---
The River Lot Navigation
---
The Upper Lot <<-- : -->> The Middle Lot
---
The River Lot Navigation fell out of use in the 1920's, and although several sections have been restored there remain obstructions between a derelict lock at St.Vite (near Fumel) and the Fumel hydro-electric barrage. and also at a barrage just upstream of Luzech.
---
'Lower' Lot
---
The river is navigable from its confluence with the Garonne to the site of St.Vite lock near Fumel. We visited Lock 6 at Lustrac on a hot September day and were delighted to see it being used.
---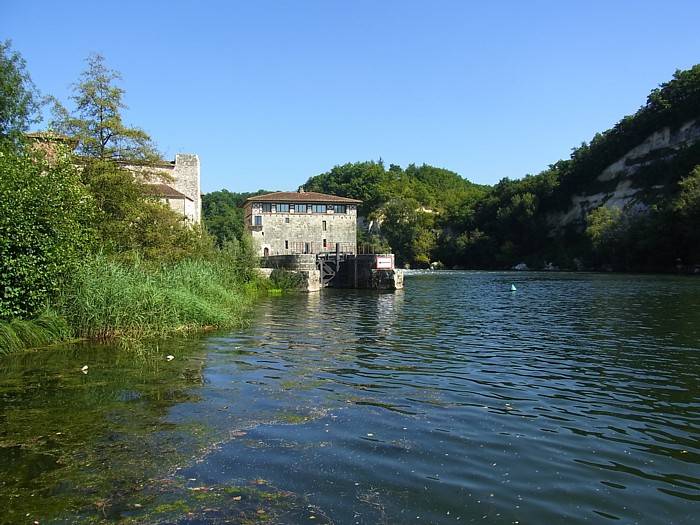 Lustrac Lock 6 from below, 2014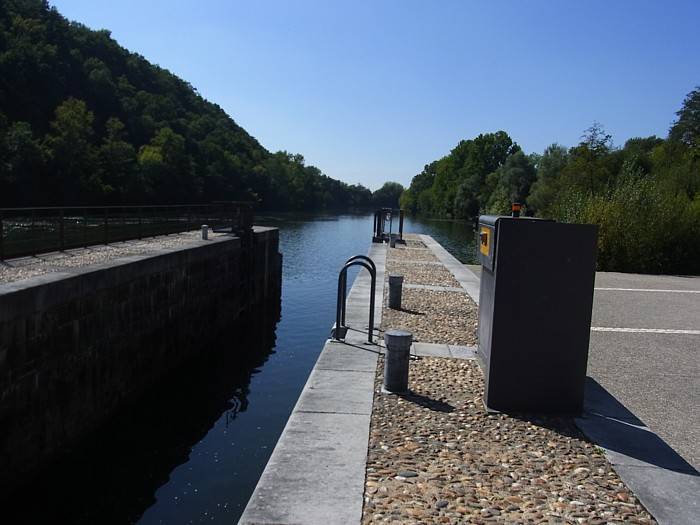 Looking downstream from Lustrac Lock, 2014
Locks on the Lower Lot are operated automatically by inserting a special card into the lockside box.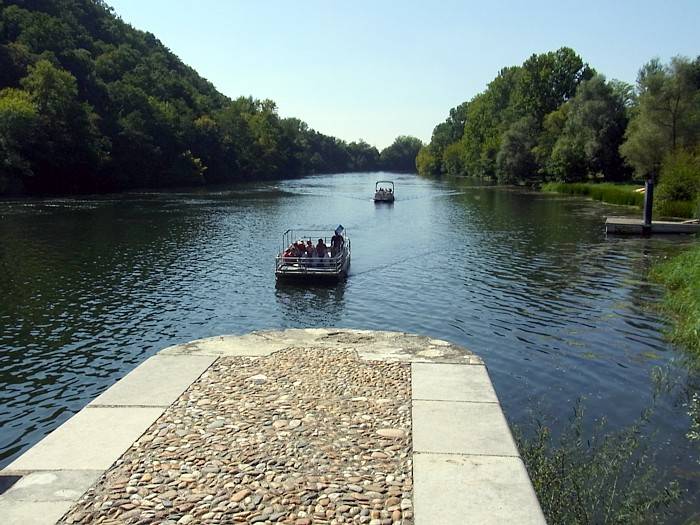 Two trip boats approaching Lustrac Lock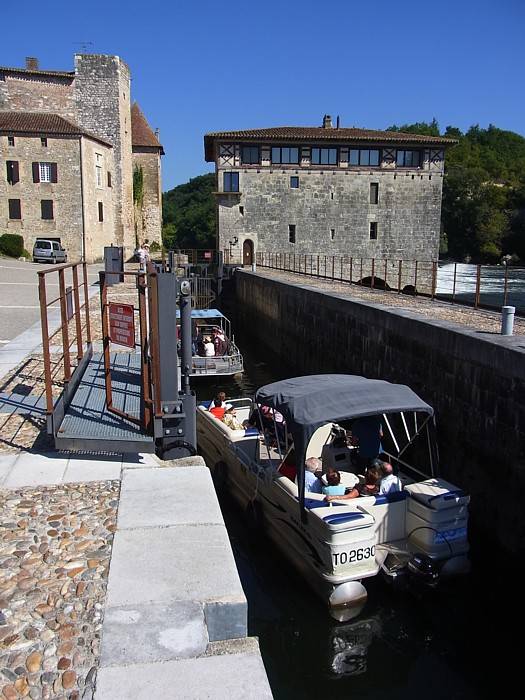 Lustrac Lock from below, 2014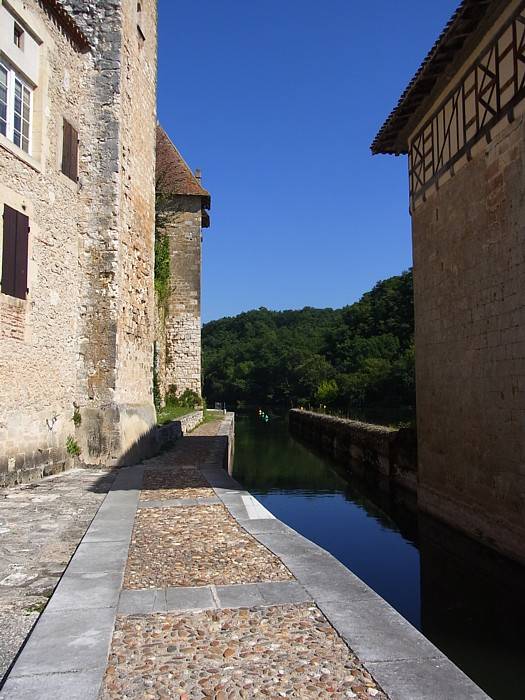 The approach channel above Lustrac Lock, 2014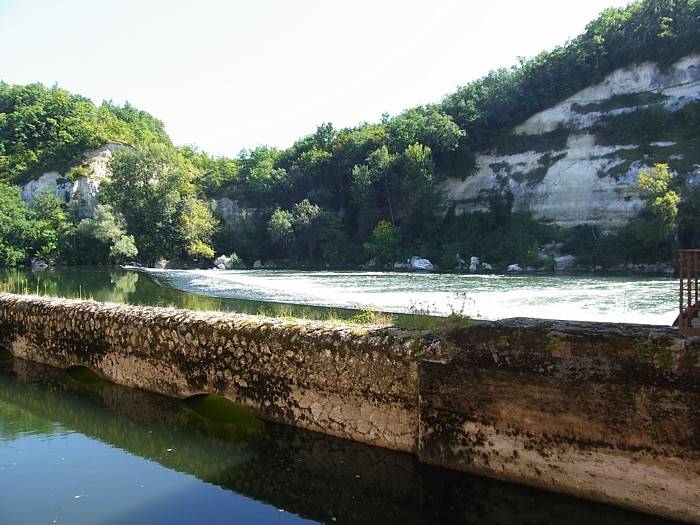 Lustrac Weir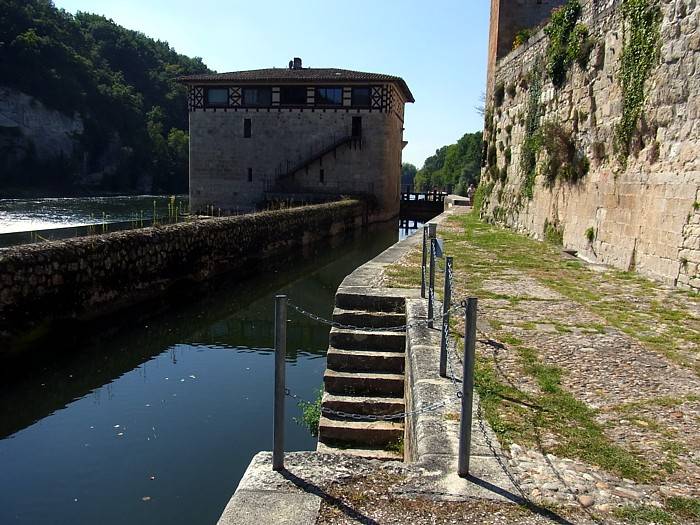 Lustrac Lock from upstream
The next lock upstream, Les Ondes Lock, is the last going upriver on the Lower Lot, as the one above, St.Vite Lock 8, has a hydro-electric generator in the lock chamber and has yet to be restored to navigation.
---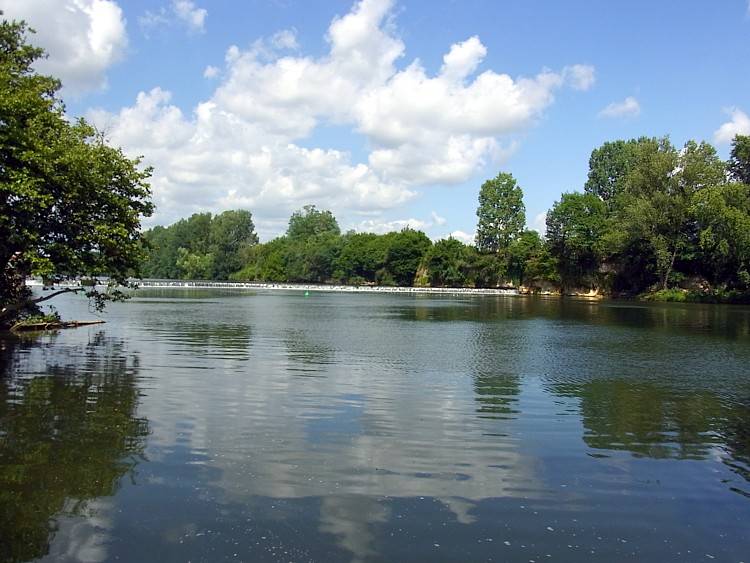 The weir at Les Ondes Lock from below, 2015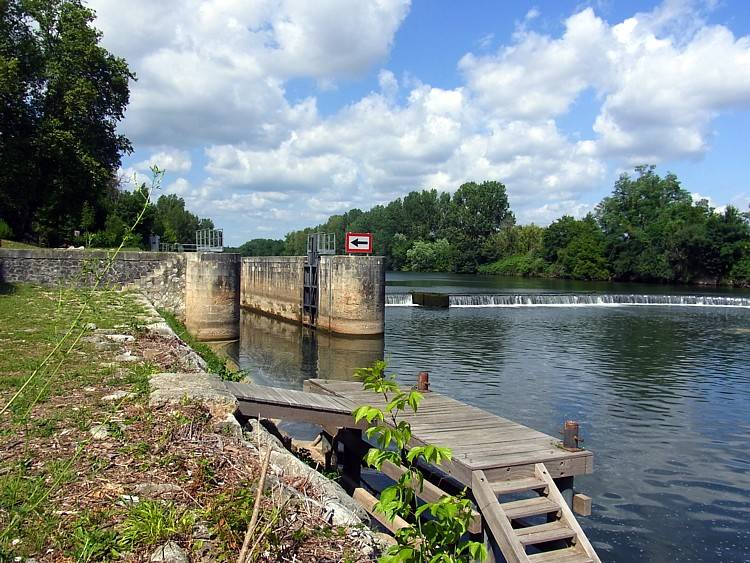 Les Ondes Lock 7 from below, 2015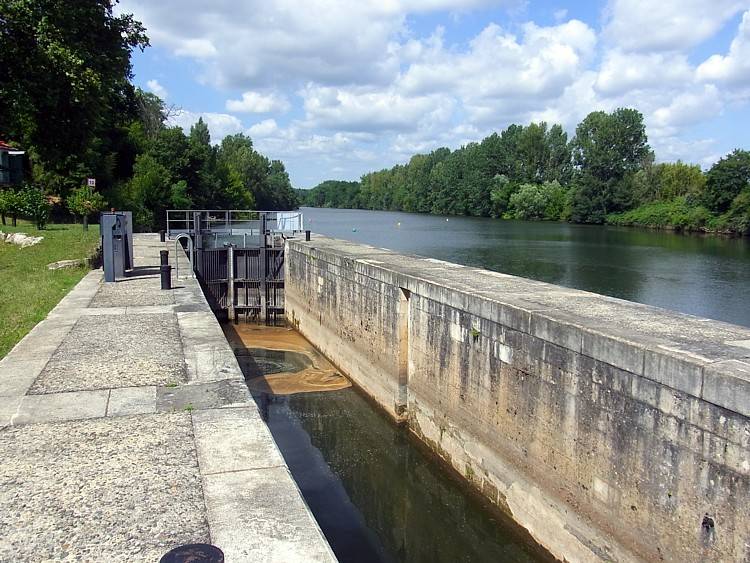 Looking upstream from Les Ondes Lock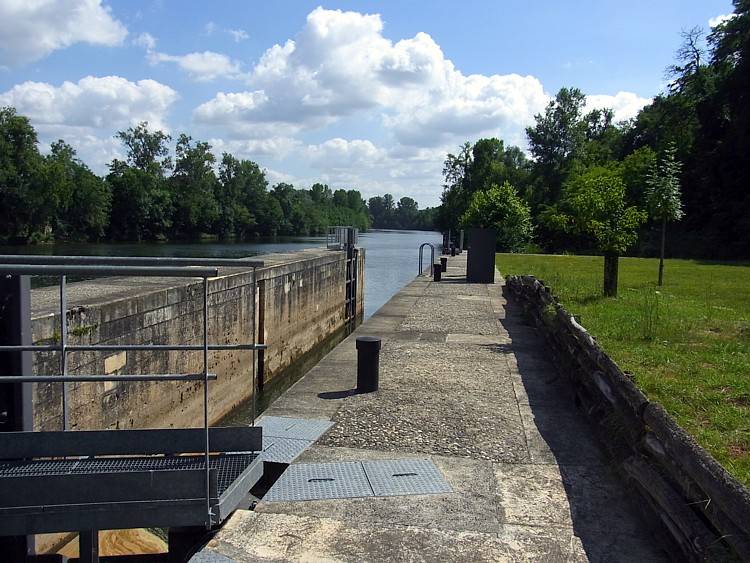 Looking downstream from Les Ondes Lock
---
The Upper Lot <<-- : -->> The Middle Lot
---
Other Canals
French Waterways Menu Page
Miscellaneous Canals Menu Page
Main Canals Index
---
Waterways of France - Lower Lot
Copyright reserved by the author, Tony Clayton
v1 14th October 2015