The Waterways of France
A Collection of Photographs taken by Tony Clayton
---
The River Lot Navigation
---
The Lower Lot <<-- : -->> The Upper Lot
---
The River Lot Navigation fell out of use in the 1920's, and although several sections have been restored there remain obstructions between a derelict lock at St.Vite (near Fumel) and the Fumel hydro-electric barrage. and also at a barrage just upstream of Luzech.
---
'Middle' Lot
---
The centre section between St.Vite and Luzech is having work done on it, and several of the locks have been restored and one eliminated. Work is progressing on dredging, but the hydro-electric schemes at Luzech and Fumel, and a deep lock at Albas, present problems.
---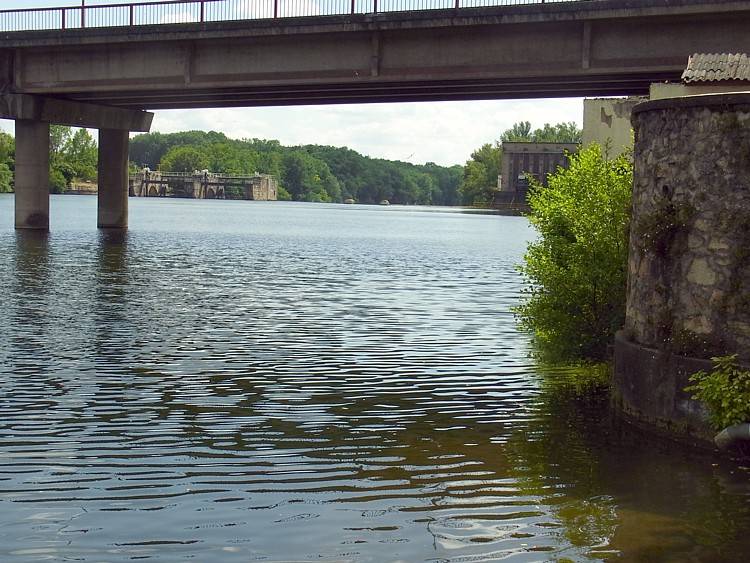 Fumel weir from upstream, site of Lock 9, 2015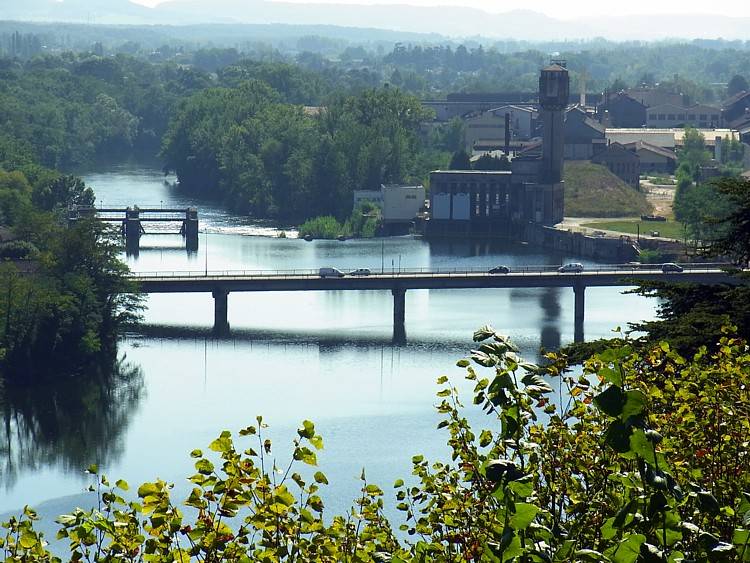 Fumel weir from Fumel Chateau, 2014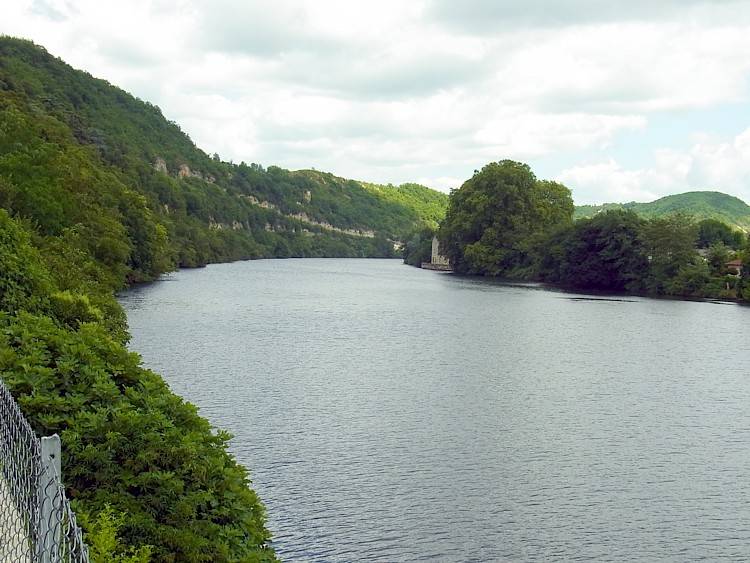 Looking upstream near Fumel, 2015
---
In May 2013 I visited Castelfranc Lock 18 while the river was in awesome spate. Things were a little better two days later.
---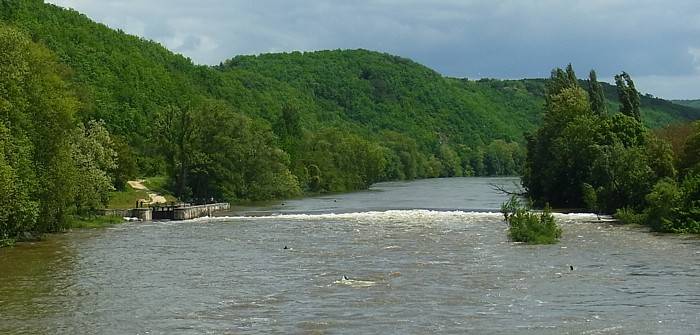 Castelfranc Lock and Weir, 2013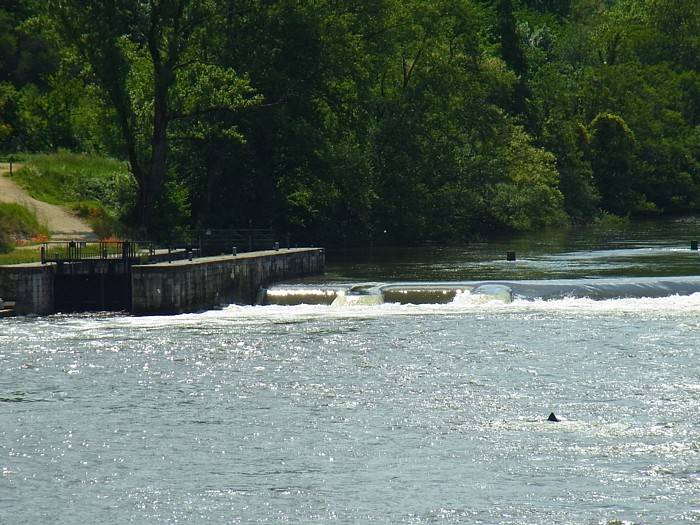 Castelfranc Lock, 2013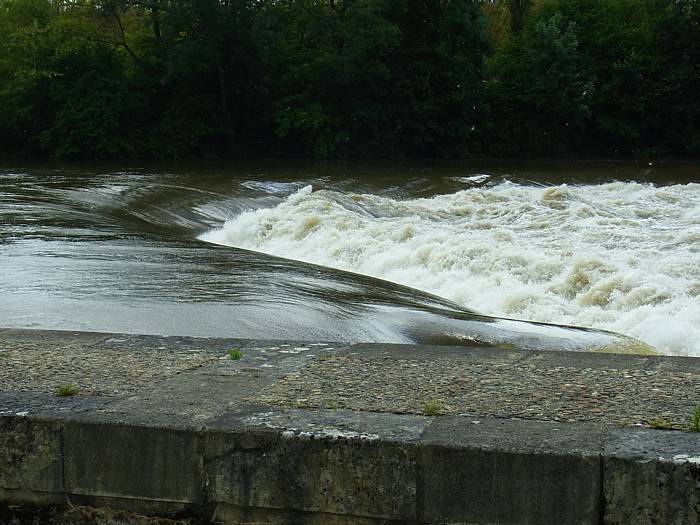 Castelfranc Weir, 2013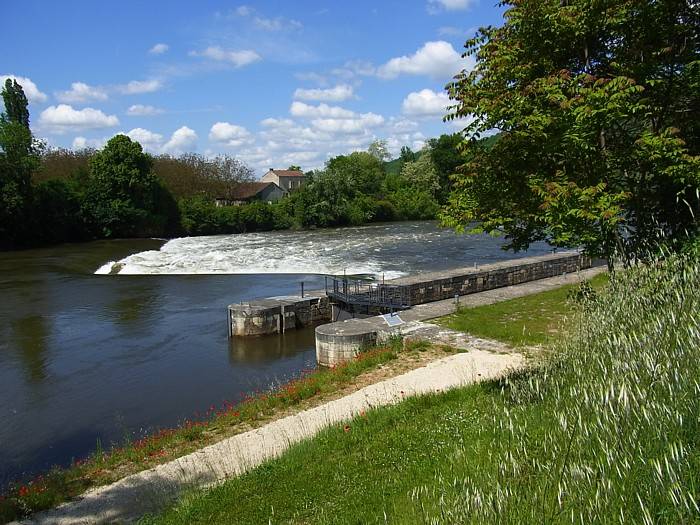 Castelfranc Lock, 2013
Castelfranc Lock, 2013
---
At Luzech there is this major barrage requiring a deep lock to bypass it. In the town itself a big bow in the river was originally bypassed by a cut that is now the main street.
---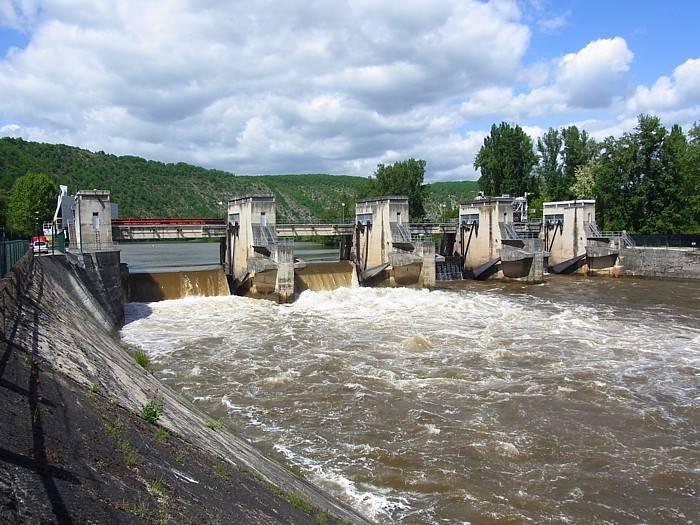 The Hydro-electric barrage at Luzech, 2013
The site of Lock 20 is a short distance downstream
---
The Lower Lot <<-- : -->> The Upper Lot
---
Other Canals
French Waterways Menu Page
Miscellaneous Canals Menu Page
Main Canals Index
---
Waterways of France - Middle Lot
Copyright reserved by the author, Tony Clayton
v1 14th October 2015