The Shrewsbury Canal
A Collection of Photographs taken by Tony Clayton
---
Trench Lock (No.1)
---
Bakers Lock <<-- : -->> Trench Incline
---
Trench Lock was rebuilt in 1841, and had the intermediate Type B superstructure to the bottom gate. An image of the lock as it was can be found in Hadfield's 'Canals of the West Midlands'.
After abandonment the lock was weired as a flow measuring device for the feed from Trench Reservoir down to GKN Sankey's works. When the new Trench Roundabout was built it was hoped to retain the lock in the centre of the roundabout, but changes in ground level did not permit this. Interestingly, the canal and lock were excavated before demolition in 1976.
---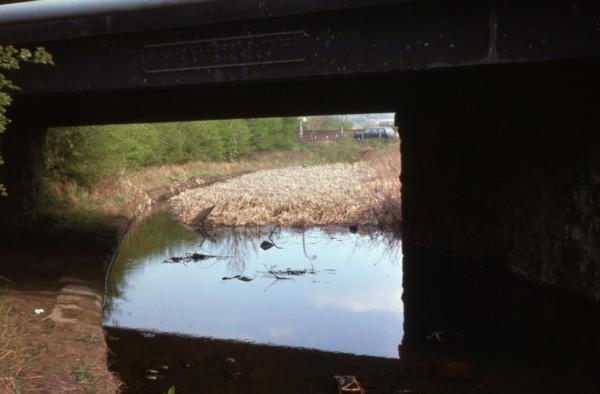 Looking under Trench Railway Bridge with the site of Trench Bridge beyond in 1976 (Grid Ref SJ 683126)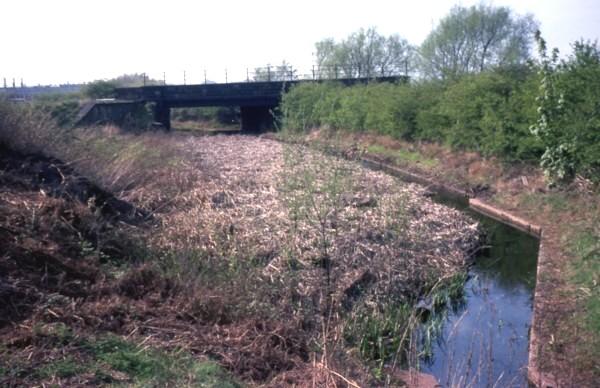 Trench Railway Bridge from Trench Bridge, 1976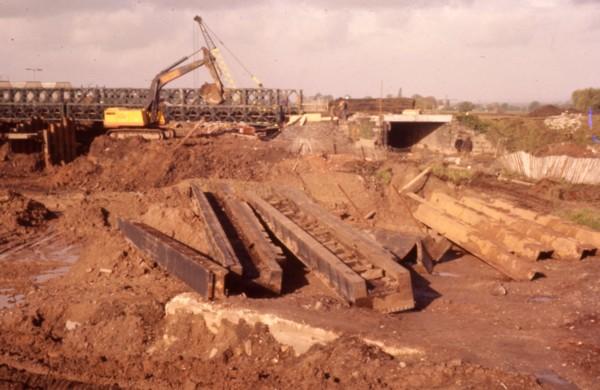 Same view in about 1977, after demolition and during reconstruction.
The original girders are in the foreground.
| | |
| --- | --- |
| Trench Lock from Trench Bridge, 1976 | Same view shortly before demolition, 1977 |
The counterbalance pit, Trench Lock, 1976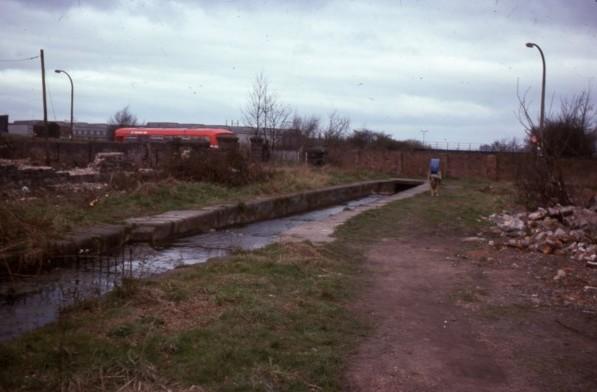 Trench Lock, 1976.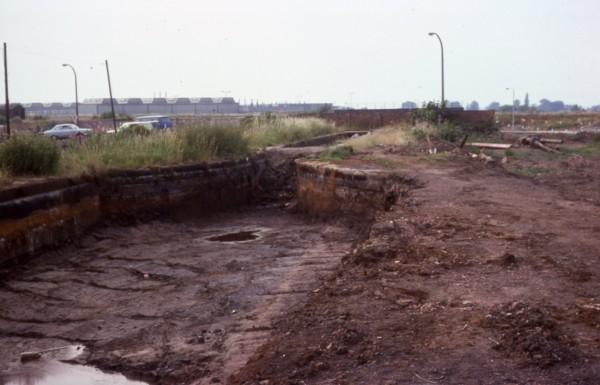 Trench Lock, 1977. The lock and approach channel have been excavated prior to demolition for the new roundabout on the site. Plans to retain the chamber in the roundabout island proved impractical.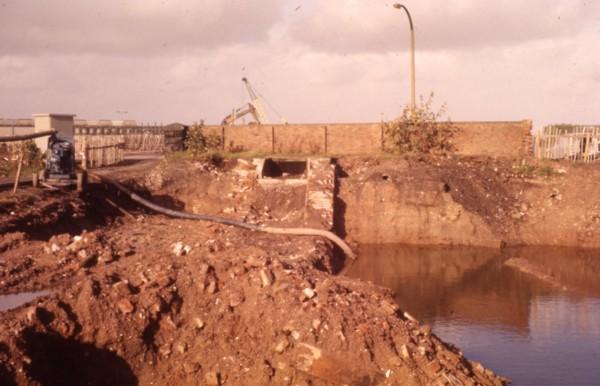 Trench Lock during demolition, 1977.
---
The Shrewsbury Canal
Bakers Lock <<-- : -->> Trench Incline
Shrewsbury Canal Index
---
Other Canals
The Shropshire Union
Canals of the West Midlands
Main Index
---
Shrewsbury Canal - Trench Lock
Copyright reserved by the author, Tony Clayton
v13 21st May 2015